MLK Day closures and events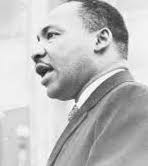 The Martin Luther King (MLK) Jr. Day holiday is observed Monday, Jan. 17, resulting in many offices and services around Oxford being closed.
All City of Oxford offices, except for police and emergency services, will be closed.
Schools, including Miami University, will be closed.
Most banks will be closed, although ATMs will remain in operation. Some bank branches located inside other stores, such as Kroger, may be open.
The United States Postal Service will not have mail delivery, but Rumpke will make its regular trash and recycling collections.
Holiday events include:
Miami's Goggin Ice Center will host a MLK Day Holiday Skate at 3 p.m. Jan. 17. Admission is $7.50 with free skate rentals.
Miami's Office of Institutional Diversity & Inclusion will present some remarks honoring MLK. The event will be from 10 a.m. to noon Jan. 17, and is a virtual event. Those interested can visit the event's website for more information.