Carbon monoxide leak evacuates Miami dorm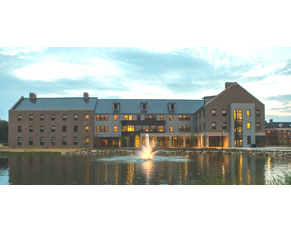 More than 250 students had to be evacuated from Miami's Hillcrest Hall and temporarily housed elsewhere Thursday night after a carbon monoxide leak was detected in the building, according to a university press release.
According to the university, the Oxford Fire Department was called to the scene after a student's personal carbon monoxide monitor went off. The fire department confirmed the presence of carbon monoxide and evacuated the building. By early Thursday, it was clear the students would not be able to return to the building to sleep that night, so they were relocated to other dorms, the release said.
Hillcrest is on Miami's Western Campus, which is powered by geo-thermal energy, so officials knew the leak could not be coming from the heating system. Eventually, investigators determined the gas leak was coming from the exhaust from a water heater used for showers and faucets, according to the release by the school's Institutional Response Team.
Repairs were made and students were notified shortly before noon Friday that they could return to the building.