OCAC celebrates 20 years honoring the arts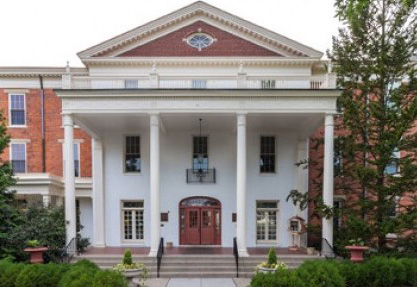 The Oxford Community Arts Center celebrates its 20th anniversary of teaching and cherishing the arts with a party at the center from 6 p.m. to 9 p.m. Friday, Oct. 29. 
While OCAC has only been around for 20 years, the building where it is housed at 10 S. College Ave., has been a fixture in Oxford since 1849. Originally the Oxford Female Institute, the building was later used as a dormitory for graduate students by Miami University until its doors were shuttered in 1998.
OCAC was then founded on Oct. 29, 2001 by members of the community who wanted to preserve the historic building. The Oxford Area Community Theatre (OxACT) was particularly involved in the beginning stages, and the group still performs there today, according to OCAC's website.
OCAC's mission is to preserve the historic building while providing an environment for learning about and celebrating the arts. According to Heidi Schiller, executive director of OCAC, this means creating sustainable practices that can ensure future generations are able to enjoy this cultural asset.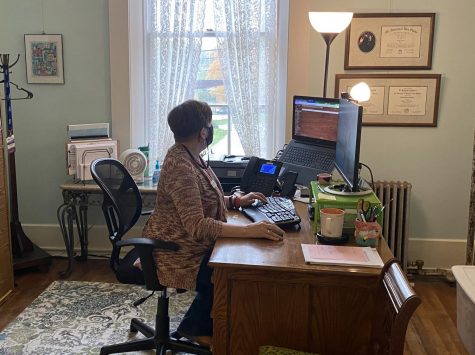 "We really want to be that inspiration location for anyone of any age that is looking to explore their creativity," Schiller said. "Whether that means enjoying a performance or getting their hands dirty in our art class or looking through our art galleries."
Donna Stevens, facilities coordinator, has volunteered with the organization since the beginning and became a full-time staff member in 2005. She has seen the organization grow over the years and become a local gem for the community.
"It's very emotional because these are the people who have also been here from the very beginning," Stevens said.
The arts center is deeply rooted in the community, even if everyone is not always aware of its impact. From performances at Talawanda High School to ballroom lessons in the Brant Ballroom, many people have experiences that connect them back to OCAC.
"It's really quite amazing the connections that this art center has to this community and how deeply embedded it is," Schiller said.
From classes to live performances, movie screenings to exhibition openings, OCAC offers a wide array of options for local communities to participate in. One of Schiller's favorite events is the Second Friday Celebration, when OCAC hosts a live performance and a gallery opening.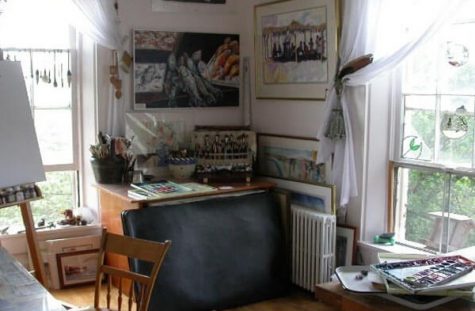 "The activity that's here in the building, just people congregating and enjoying themselves," Schiller said. "They're talking about art, but they're also talking about their lives, and they're connecting with friends."
Stevens' love for theater and music have made working with OCAC special for her. She said seeing the live performances is one of the greatest rewards in her 20 years with the center.
"There have been times when we've had music in a ballroom where I thought if I walked outside, I bet if I looked up, there will be a glow," Stevens said. "The energy is palpable."
Many OCAC events are free to the public. Schiller said it's the center's way of giving back since the Oxford community supports them well. Those free events include movie screenings on the first Friday of every month, Second Friday Celebrations and seasonal events like the Howl at the Moon festival around Halloween.
Volunteers and staff keep OCAC running smoothly throughout the year, according to the staff. Volunteers help in many capacities, including office assistance, graphic design and grounds maintenance.
As a nonprofit, the center runs on both earned and contributed income, as well as grants. One of the biggest fundraising events for the organization is the Annual Gala. The gala welcomes everyone to dress up and join for live performances and an arts auction. 
This past year, it was held online to ensure a safe event due to COVID-19. This upcoming April, OCAC is looking forward to hosting the event in person once again.
"It's an opportunity to give back to OCAC and give back to Oxford," Schiller said. 
The Friday night celebration will include food trucks and live entertainment for all to enjoy.