Drug overdose rates continue to climb in Oxford
Five suspected fatal drug overdoses have occurred in Oxford since the beginning of the year, according to Police Chief John Jones. In addition to the five fatalities, approximately 35 non-fatal drug overdoses have been recorded in OPD records since the start of the year.  The most recent of these occurred just two weeks ago on South Locust Street.
Oxford's drug climate is a small glimpse at the national drug overdose epidemic that has gotten significantly worse since the onset of the COVID-19 pandemic in March, 2020, according to a recent report updated by the American Medical Association.
"One prevailing theme is the fact that the epidemic now is driven by illicit fentanyl, fentanyl analogs, methamphetamine, and cocaine, often in combination or in adulterated forms," said the AMA report.  "Overdose related to prescription opioids and heroin remain high and also are increasingly adulterated with illicit fentanyl."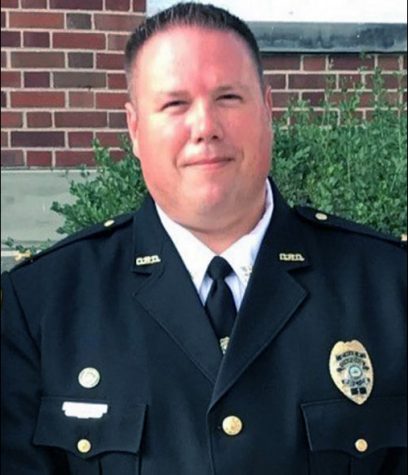 Jones, who began working for the Oxford police in 2002, said that hard drug cases, involving substances like heroin, methamphetamines and opioids, were a rarity in Oxford when he first started on the force but became more common in late 2016 and into 2017. 
"At one time I thought, 'those things only happen in Hamilton and Middletown,' but it's definitely happening here in Oxford," Jones said.  
In 2017, Oxford had two overdose-related deaths in a single weekend, both caused by drugs that were mixed with fentanyl, a synthetic opioid typically used to treat cancer pain. Fentanyl is 50-100 times more potent than morphine, according to the Centers for Disease Control and Prevention.   
Jones warned that the police department is seeing more drug-related cases in Oxford in which things like methamphetamines or opioids have been "cut" with fentanyl, making the drugs much deadlier.  
Of the five fatal overdoses in 2021, four of them involved fentanyl, according to an overdose log provided by the OPD.  The log does not, however, account for cases in which the overdose victim used the drug in Oxford and then was transported to a hospital outside of Oxford for treatment.  According to Oxford Police Lt. Lara Fening, at least one of these cases happened this year.  
"We have open investigations of these things happening here and of things being distributed here, but we can't share more information due to the nature of the investigations," Jones said.  "An example would be the stuff coming from outside the U.S. that is being sold, that looks like, say, Adderall pills. A student may buy an Adderall pill thinking that's what they're getting but it's actually methamphetamine or things that are laced with fentanyl."  
On Sept. 27, the Drug Enforcement Agency released a public safety alert "warning Americans of the alarming increase in the lethality and availability of fake prescription pills containing fentanyl and methamphetamine."  
"That is happening, it's a thing, and apparently it's much bigger than Oxford," Jones said. "The DEA put their report out after we'd started seeing it here."  
Just last week, Ohio State University posted a "Deadly Batch Alert" on Instagram to warn students of "fake fentanyl-contaminated pills, including fake Adderall, Xanax and Percocet, [that] are causing overdoses in the OSU campus area" according to the post caption.  
To help combat drug overdoses in Oxford and minimize fatalities, the Oxford Fire Department carries Naloxone — a synthetic drug that blocks opiate receptors in the nervous system and is used to treat narcotic overdoses in emergency situations.  
The Oxford Fire Department reported that since March of 2020, the department had administered naloxone, most commonly known by the brand name Narcan, 41 times as of Sept. 30, according to a report generated by Chris Conard, Oxford's law director. 
According to the report, while the Oxford Fire Department carries and administers Naloxone, the Oxford Police Department does not. Jones said that in his consultations with EMS providers and the fire department staff "we've determined that it's better for us to arrive to provide basic life support and let them administer the drug."
Oxford Officer Matt Wagers also commented that in every case of an overdose, both departments are usually dispatched. In the event that OPD arrives on the scene before the fire department, said Wagers, there is direct communication between the two groups of first responders to make sure everyone is prepared, especially when EMS staff will need to administer Naloxone.  
As a follow-up measure to drug abuse cases, Oxford police coordinates with a representative from The Hope Line to reach out to community members that have known histories of drug use.  The Hope Line is an organization that provides free assistance to people struggling with drug abuse in Southwest Ohio in an effort to help them navigate different treatment and recovery options.  
If you or anyone you know struggles with drug addictions and would like help, please reach out to the Hope Line care coordinator in your area by contacting the numbers listed below.  
Butler County: 513-203-5378

Hamilton County: 513-330-2903

Warren County: 513-713-6505

Clinton County: 513-477-6694

Montgomery County: 513-477-6693
Contact information from the Hope Line website.