Oxford mechanic Daniel 'Bo' Hutten dies at 53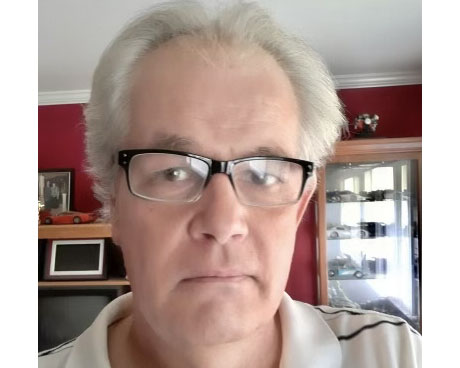 Daniel "Bo" Dale Hutten Jr., 53, well-known local mechanic, animal lover, outdoorsman and musician, died in his Oxford home Thursday, Oct. 7. 
A lifelong Oxford resident, Hutten was a graduate of Talawanda High School and Miami University. He took care of his family's farm and worked as a mechanic at his family's car repair business, Dan Hutten's Auto Shop, on College Corner Pike.
"He was caring beyond words," said his sister, Kim Hutten Conner. "He always took care of family members before himself, always put others before himself." 
Hutten and his sister were born only 11 months apart and grew up very close, Conner said. She said she will cherish all the memories of her brother from their childhood and adulthood.
Working in the auto shop, Hutten would do whatever he could to make sure that a customer got what they needed. He loved to help the community, his sister said. 
"He would just give anyone the shirt off his back," Conner said. 
In addition to his sister, Hutten is survived by his father, Daniel Hutten Sr.; stepmother, Arlene Hutten; step-brother, William Havens; step-sister, Sharon Collins; as well as numerous nieces, nephews, cousins, aunts and uncles.
Hutten was an active member of the Izaak Walton League — Talawanda chapter, where he formed friendships with the members. He was mentored by some and mentored others, his sister said. He also was a member of the Tristate Mustang Club of Greater Cincinnati and the National Rifle Association. 
His sister said he loved music and the arts and played numerous instruments, his favorite being the saxophone. He was in the jazz band in high school, and his sister said he had always loved jazz music.
He also had a passion for animals, whether it was taking care of stray cats or the chickens that used to live on his farm, said Conner. Even as an avid gun owner, Hutten only shot at targets, never anything living, she said. 
"He was an animal lover," Conner said. "I think that that was one of his best traits about him."
His funeral was Oct. 12, at St. Mary Church, Oxford. The family asks that in lieu of flowers, memorials be made to the Izaak Walton League — Talawanda, or St. Mary Church.