Miami offers opportunity to dunk faculty for fundraiser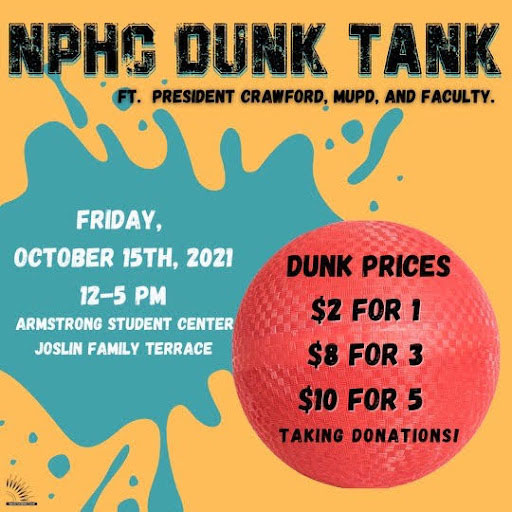 It's not too late to head over to the Joslin Family Terrace outside the Armstrong Student Center for your chance to dunk Miami University's President Crawford in this year's National Pan-Hellenic Council Dunk Tank fundraiser. 
The dunk tank will be operating from noon to 5 p.m., Friday, Oct. 15, and has a lineup of dunkees, comprising Miami University Police Chief Stephen VanWinkle, Oxford Police Chief John Jones, Miami University's head football coach Chuck Martin and a number of Miami University faculty. The dunkees will rotate every hour with Rodney Coates, a College of Arts and Science Professor, and Crawford finishing out the day between 4 p.m. and 5 p.m.  
Tickets can be purchased for $2 for one throw, $8 for three throws and $10 for five throws. A portion of the proceeds will be donated to local charities, such as helping fund local scholarships or giving to St. Jude hospital. The rest will help the overhead costs of the organizations on campus.
The National Pan-Hellenic Council, or NPHC, is the governing body of Miami University's traditionally African American fraternities and sororities, which has 1.5 million members worldwide. NPHC was formed in 1930 at Howard University to serve as an umbrella organization for eight predominantly African American fraternal organizations, according to the Office of Fraternity & Sorority Life at Miami University.   
According to the University Office of Fraternity & Sorority Life, "Each of these groups evolved at a time when African Americans were denied essential rights and services afforded others. These organizations were designed to foster a growth of brotherhood and sisterhood and to serve as conduits by which action plans could be formulated and coordinated."