Sculpture park director seeks to bring people to art in nature
Bryan Knicely wants to change Pyramid Hill Sculpture Park from a hidden gem to one of Southwest Ohio's most prominent cultural attractions.
Knicely took over as executive director of the 300-acre park and museum Sept. 13, ending a nine-month search for a successor to Lee Knisely Sanders, who retired. Pyramid Hill is a unique blend of large outdoor sculptures sited throughout the rolling hills of the park and an indoor  museum that features ancient sculptures dating back to 1550 BCE. Knicely said Pyramid Hill's mission of bringing people to the art in nature fits into his own goals for the park.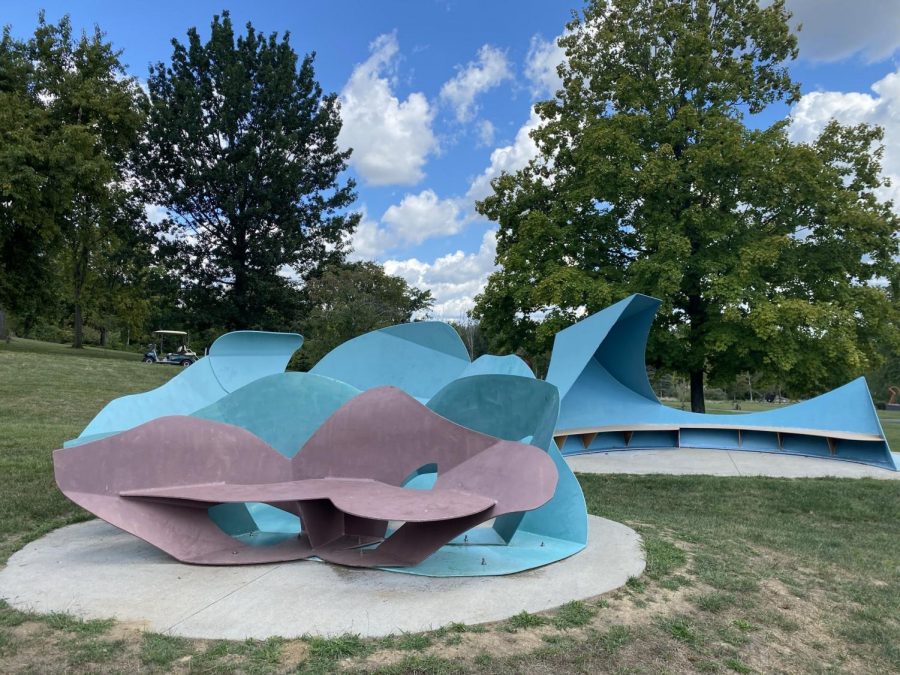 "I have a strong desire to make sure that art and nature continues on," Knicely said.
Pyramid Hill is currently regarded as a hidden gem, something that Knicely wants to change to welcome more visitors from other regions in Southwest Ohio.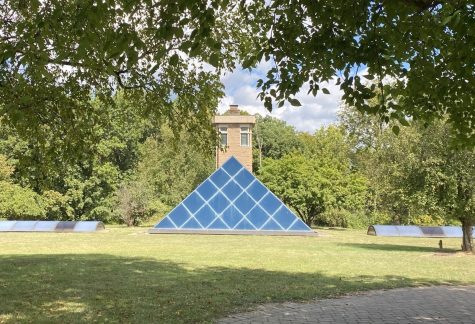 "It's more about visibility and getting the community involved here," Knicely said. "So, they realize that it is their cultural asset, it doesn't have to be hidden, it's in their own backyard."
The park was originally 40 acres of land purchased by Harry T. Wilks in 1987 to build his home, the Pyramid House, which guests can still see on the grounds. Wilks slowly began acquiring more of the surrounding land and created a non-profit organization in 1997 to protect the grounds from private development.
Wilks, who died in 2014, was a Miami University trustee and well-known benefactor of the university.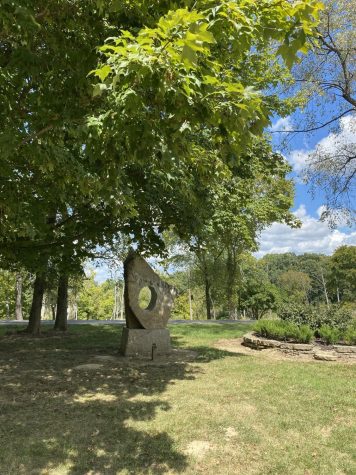 Pyramid Hill now features more than 80 sculptures, a pioneer house and Fortified Hill, providing an intersection where art and nature can meet. 
"Even all the things that sculptures are made of come from nature somehow, just reformed," Knicely said. "Making sure that when you place something, in a natural environment, that it complements both the piece of artwork and nature."
After pulling off of Hamilton Cleves Road and driving under the large red statue, guests are met with a long driveway introducing them to the park. The road meanders past sculptures and wide expanses of green, giving a sneak peek of what lies ahead. 
After paying admission at the gatehouse or visitor center and grabbing a map, guests are welcome to explore the park at their own leisure. In addition to the main loop and art cart paths, there are hiking trails throughout the park. 
Large ponds and water fountains draw attention to some statues, while others are tucked away in quiet areas surrounded by flora and fauna. Lawn chairs and benches offer a quiet break to sit and relax. 
Knicely believes that the sculpture garden can provide a healing environment for the community, serving as a place to disconnect and unwind.
"Having the time to reflect on your own background and have that experience of not being in the hustle and bustle of your everyday life," Knicely said. "To take time out to pause and to really have a time to reflect."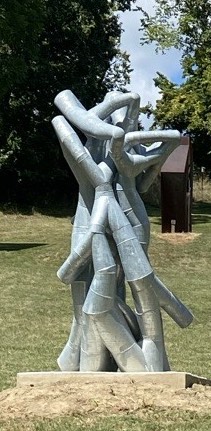 As the sculpture garden approaches its 25th anniversary in 2022, Knicely said he looks toward the future of the park as well as the community's involvement in that future. 
"The Park plans major campus investments that will reimagine the visitor experience, attract new and diverse guests to the region and encourage repeat visits," Knicely said in a recent press release. 
Knicely has a 25-year career at other institutions working to combine art in nature, including positions at Yellowstone Art Museum, in Montana; the Evansville Museum of Art; and Stonewall National Museum and Archives, in Fort Lauderdale, Florida. 
"My background and the organizations I worked with, sort of culminate, in bringing the visual arts to a natural setting," Knicely said. 
In a press release announcing Knicely's appointment, Nanci Wilks Lanni, president of Pyramid Hill Sculpture Park and Museum's board of trustees, said he "possesses an unwavering belief that art in nature can transform lives and reinforce our shared humanity." 
Pyramid Hill is located at 1763 Hamilton Cleves Rd., Hamilton, OH. The park is open 9 a.m. to 5 p.m. every day and the museum is open 12 p.m. to 5 p.m. Admission is $8 for adults, $3 for children ages 6-12 and free for children 5 and under. The park also offers art cart rentals which allows guests to use a golf cart to navigate the park. The carts are $20 for the first hour and $15 for every additional hour.