Oxford City Councilors will run unopposed for re-election Nov. 2
Oxford City Councilors David Prytherch and Chantel Raghu are unopposed for re-election Nov. 2. Neither say they are planning vigorous campaigns, but both said that they hope their actions of the last four years will inspire their fellow residents to vote.
Prytherch and Raghu said they wish more people would run to ensure that Oxford gets the best people onto the council. Despite this, they both said they believe the incoming council is strong and will serve the city well.
"I'm confident, looking at the slate of candidates, that we have great people who would have won in any contested election," Prytherch said. "I'm super proud to be on a slate of three women and me that are going to make our council more diverse in our outlook. We're going to have a great council."
In addition to Prytherch and Raghu, candidates Alex French and Amber Franklin are running for the soon to be vacant seats of Mike Smith and Edna Southard. Smith and Southard are term-limited and cannot seek re-election.
David Prytherch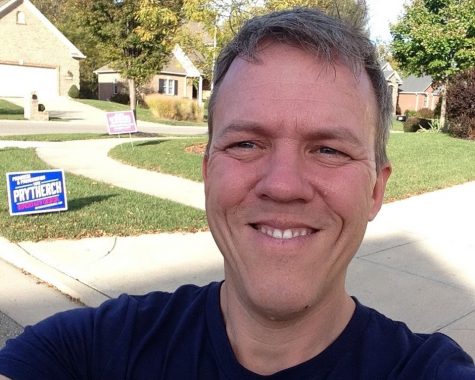 Prytherch has lived and worked in Oxford since 2003, where he has raised most of his family. He said Oxford is special because of its tight-knit community. 
Like many people in Oxford, Prytherch was drawn to the community by Miami University, where he is an urban planning professor in the geography department. In Oxford, he is also on the Oxford City Planning Commission, the Community Improvement Corporation and the Oxford Parking and Transportation Advisory Board. 
"There're so many ways you can serve a community," Prytherch said. "There are so many ways that people in Oxford are engaged. Sometimes to see things through, you have to follow the process all the way through. The role of council touches everything."
Even though the election is uncontested, Prytherch said he still needs to earn people's votes, and believes he did this through his actions since joining council in 2018. He wants to keep the city moving forward, which he said can be done through sustainability. 
For Prytherch, sustainability is not just about the environment. He said it includes sustainability for small businesses and continuous improvements in transportation and housing equity. 
"We need to save the planet while we move forward as a community," he said. 
Environmental sustainability is an important issue for Prytherch, and for many members of council. He said he wants Oxford to continue working toward carbon neutrality and better public infrastructure. 
Prytherch said a major goal for his upcoming term is to get an Amtrak station in Oxford. This has been a goal of the council for several years, and Prytherch said he will push to get plans finalized before his next term ends in 2025. 
Another problem that Prytherch sees in Oxford is the lack of low-income housing. He said that he wants the council to take a more proactive approach to getting low income and affordable housing to Oxford, which he believes will better serve the current population. 
"It has been the privilege of my life to serve on Oxford City Council for the last four years, in really tricky times," Prytherch said. "I'm so proud of the city and the community. Oxford is a better place than it was four years ago. It's not just council, it's the community."
Prytherch can be reached by email [email protected] or through his Facebook page or his campaign website.  
Chantel Raghu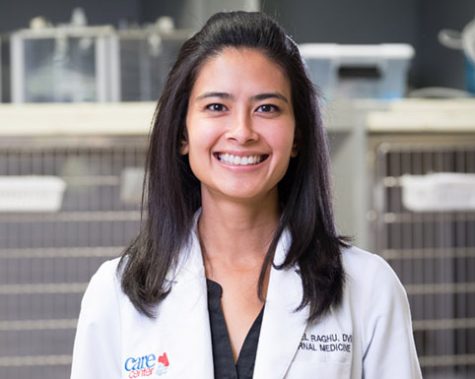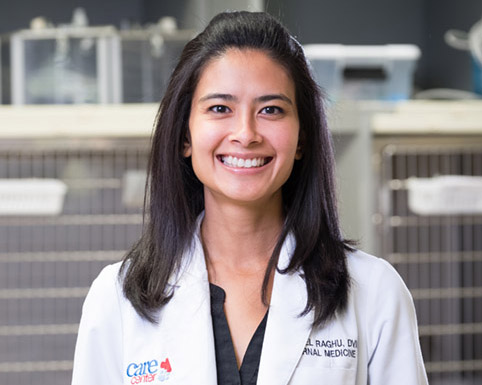 Raghu has only been a resident of Oxford since the summer of 2016, and is impressed with the closeness of the community. 
"I've never been part of a community that is so tight-knit and that really looks out for each other," Raghu said.
She is originally from Odessa, Texas. Her husband, Chris, grew up in Oxford, and the couple moved back so that he could work with his father. 
Raghu is currently the only councilor with no tie to Miami University, and this will again be true for City Council's next term. She works in Blue Ash as a veterinarian, specializing in internal medicine. 
She joined city council in January 2018 and has also served on the environmental commission and the Enjoy Oxford Board of Directors. She also started Neighborhood Share, a Facebook group with about 3,500 members in the Oxford area who share items they no longer need with each other. Raghu said she is proud of this group because it allows residents to build a community sustainably. 
"I loved my first term," Raghu said. "It was very challenging at times, but it was really rewarding to see projects through to the end."
After four years on the council, Raghu said there is still work that needs to be done, because her first term "flew by so fast." Her first project was to get a composting program in Oxford. Now, she wants to expand this to a curbside composting program. 
Environmental sustainability is also an important issue to Raghu. She said most of the town would agree because everyone wants to live in a safe, clean environment, and in Oxford, going green does not hurt business. 
Raghu also wants to diversify housing during her second term. She said change has to come through proactive actions of the council, instead of reactions to the housing market. 
"I want to live in a town that is thriving, and I think that we can all work together to make that happen in Oxford," Raghu said. 
Chantel Raghu can be contacted through email at [email protected].