Butler County Ivermectin case highlights national controversy
A Butler County court case on Ivermectin treatment for COVID-19 patients has raised the question of how involved judges should be in medical decisions.
On Aug. 23, Butler County Common Pleas Judge J. Gregory Howard ordered West Chester Hospital to treat Jeffrey Smith, 51, with Ivermectin. Smith was hospitalized with severe COVID-19 for several weeks and after the hospital refused to treat him with Ivermectin, his wife Julie asked the court to order its emergency use.
Ivermectin is a deworming drug primarily used to treat parasitic infections in livestock. While there are human uses, Ivermectin is not an antiviral drug and the FDA has not approved it to treat or prevent COVID-19. A CDC health advisory warned that the use of Ivermectin may lead to vomiting and diarrhea and an overdose may be fatal.
On Sept. 7, Common Pleas Judge Michael A. Oster Jr. reversed Howard's decision, citing a lack of "convincing evidence" that Ivermectin works. Oster ordered the hospital to stop administering the drug, stating that "judges are not doctors or nurses."
As of Thursday, Smith remained hospitalized.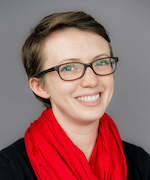 Anne Whitesell, an assistant professor of political science at Miami University, said the rulings raised the question of whether it is the responsibility of healthcare providers to take every course of action available when a patient is admitted to the hospital.
She said the question has become especially relevant with COVID-19.
"There're lots of treatments like Ivermectin that people have been using even though they aren't officially recognized by the FDA and the CDC," she said. " … (Judge Oster) said that the hospital doesn't have to do things not agreed upon in the wider medical community. That's probably what most judges will land on."
Whitesell said the Butler County cases set a precedent in advocating for patients' rights.
"I think it's peculiar that the judge would go so far as to give a specific dosage for a certain amount of days," Whitesell said. "He does not have the medical background, which means he's taking it on the word of the doctor that prescribed it and basically deferring to the medical authority of the patient."
Still, Whitesell said she doesn't believe Howard was injecting his personal beliefs into the ruling.
"I don't think he recommended dosages on what he would personally do," Whitesell said. "Rather, he was trying to decide ultimately who should be in charge of the patient's care: His doctor and the spouse of the patient as a guardian, or the hospital where he's receiving care?"
"The interest of any government is to look out for the wellbeing of its citizens," Whitesell said. "It's the whole background behind public health law. If a judge can make the case that stepping into a course of treatment would help a patient then that could be a rationale. It depends on how the judge views their role."
Stephen Sugarman, a professor at the University of California Berkeley School of Law, said he strongly agreed with Judge Oster's decision. Sugarman raised doubts about both the credibility of the doctor who prescribed Ivermectin and judges' rights to interfere with medical treatment.
Sugarman has done research on public health regulations and threats and was previously co-director of the Center on Health, Economic and Family Security at Berkeley. He called Ivermectin a "dangerous and unhelpful treatment."
"Doctors cannot be forced to provide (Ivermectin)," he said.
Whitesell noted that judges are more commonly involved in medical decisions like physician-assisted suicide and abortion. With the pandemic, however, taking into account who the ruling affects is another important part of the judicial decision process.
"When you have decisions that seem to be one person's choice but don't affect other people, that would weigh differently on a judge's mind than if it was to protect public health," she said.
Whitesell said she thinks the Ivermectin cases may set a precedent for patients' rights.
"We're talking about the right to receive treatment," she said. "Usually, public health law talks about the right to refuse treatment or right to be discharged, but this is the inverse of that."
For judges, it's a slippery slope.
"Do they really want to set a precedent for trying medications?" Whitesell asked. "Patients who are not doctors don't know what's effective. You could have people come up and say they want to try every drug on the market. I'm not sure patients should have the right to that."
Sugarman agreed that it proves a risk for judges to allow unapproved medications to be administered. Malpractice law allows doctors to practice legitimate alternative medical theories, but he said Ivermectin is not a legal alternative.
"Patients are entitled to good medical practice, but that does not mean they can force a doctor to do something just because the patient wants it," Sugarman said. "Could a radiation doctor who treats breast cancer with radiation be forced to provide chemotherapy or do surgery? I doubt it."
Whitesell also emphasized that there was a significant difference between COVID court cases related to medication and those related to mask or vaccine mandates. 
"I think the case for requiring vaccines is a lot stronger," Whitesell said. "Part of that is because of FDA approval, and part of it is because there's precedent. For example, the Supreme Court ruled about a century ago that governments could impose smallpox vaccine mandates. I think the ruling and rationale is a lot stronger because it's about public health and preventing the spread of disease to other people. With exceptions for religious or medical reasons, the state's right to protect would override a simple argument of not wanting to get vaccinated." 
As the debate over COVID-19 mandates and treatment continues, the future will likely bring more examples of how judges make decisions in medically-related cases.
"There will probably be more cases like these," Whitesell said.