Miami's students return adds to police reports and violations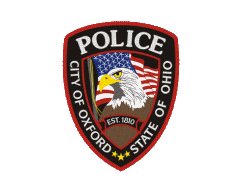 In the wake of 19,000 Miami University students flooding back into Oxford, the Oxford Police Department's list of incident reports for the first week of the semester were littered with thefts and alcohol violations. 
Between Aug. 23 and Aug. 30, the department reported 15 thefts and handled more than 10 incidents involving intoxication and the use of fake identification by underaged students.  
"This is, unfortunately, normal back-to-school stuff," said Lt. Lara Fening of the OPD. 
"The police department had 'mentally prepared' to handle the population influx and the problems that came with it," she said. Fening said that the department also made appropriate staffing adjustments to deal with the surge.
Police are also investigating gunshots that were fired at a house party in a residence at 190 Foxfire Dr., in the early hours of Sunday, Aug. 29. There were no injuries and no arrests had been made as of Thursday, Sept. 2. Police ask that anyone with information about the incident, contact the department immediately at (513) 523-432.
In addition to cases of theft and intoxication, crimes listed in the OPD weekly summary included a non-fatal stabbing on South Locust Street, an assault at the Brick Street Bar & Grill on High Street and an attempted break-in at a student residence on Main Street. 
The thefts included bicycles, wallets and in one case, a trombone in a case that the victim left on the High Street sidewalk when he went into Starbucks for a cup of coffee. According to police, the suspect was captured on a security camera and was later arrested. The instrument was returned.
Regarding the surge of thefts, police advise students to increase their security.
"The best piece of advice I can give to students is to lock your doors and take your valuables with you when you go home for a long weekend," Fening said. Fening recommends using U-Bolt bike locks that are difficult to cut and to consider investing in keypad locks for houses.  
"You don't have to carry a key and you have to punch in the code almost every time you enter your house," she said. "They're between $125 and $200, and personally, I'd make that investment for the safety of my kid in college."