Luxembourgish students share traditional dish at Farmers Market
Luxembourgish students at Miami (LUAM) will demonstrate how to make traditional Luxembourgish dumplings called Kniddelen from 9 a.m. to noon, Saturday, Sept. 4, at Oxford Farmers Market in uptown Oxford.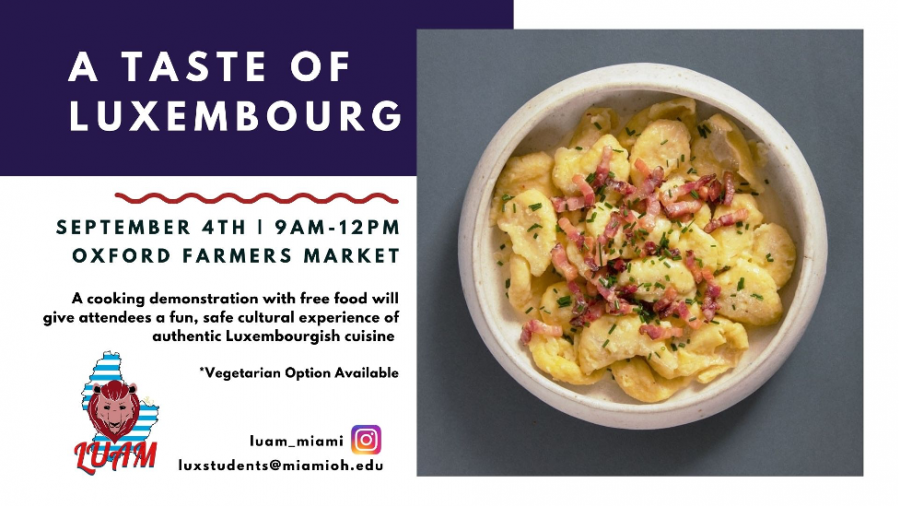 LUAM members and market chef Steve Townsend will cook free food for the community to enjoy "a fun, safe cultural experience," according to the LUAM Facebook page. The dumplings will be served in a traditional bacon sauce or a vegetable sauce for vegetarians.
Traditional Kniddelen are made from flour, eggs and milk. The batter is dropped into boiling water to cook.