Following Pfizer's FDA approval, Miami considers vaccine mandate
Miami University is "carefully considering" a vaccine mandate for students, faculty, and staff across all campuses, an announcement that comes days after the FDA granted full approval to the Pfizer-BioNTech vaccine. 
Director of News and Media Relations Jessica Rivinius confirmed there will be an announcement on a possible mandate soon. 
In a university-wide email, the COVID response team stated that Miami's health experts "believe vaccination to be the most important tool for ending the pandemic." They also specified that any mandate would allow exceptions for medical or religious reasons. 
Approved on Monday, Aug. 23, the Pfizer vaccine was previously available under the FDA's Emergency Use Authorization. Ohio law prohibits public universities from requiring vaccines under this listing. The FDA's full approval will allow Miami University to mandate this vaccine. 
FDA Commissioner Janet Woodcock said in a press announcement that the public can now be "very confident" the vaccine meets the high standards for safety that the FDA requires of approved products.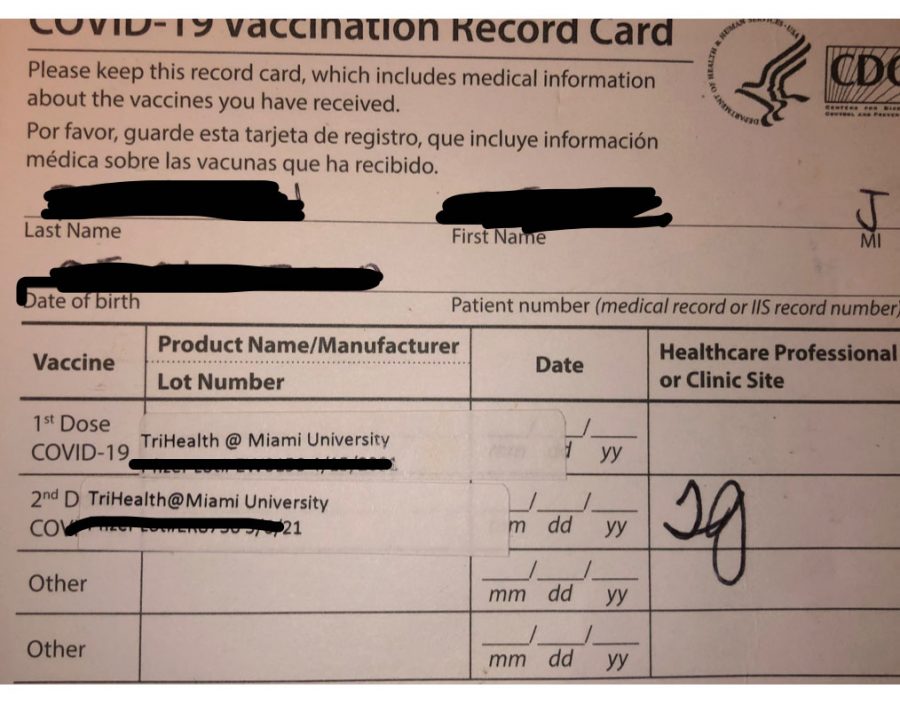 The Ohio State University became the first public university in Ohio to mandate vaccination for its entire on-campus community. A vaccine mandate adopted by Indiana University faced a court challenge, but was upheld in federal court. Xavier University, a private university in Cincinnati, announced this week that all students must be vaccinated against COVID-19 by the start of spring semester, 2022.
On Tuesday, university leadership was sent an open letter on COVID safety signed by almost 200 Miami faculty members. 
Professor Cathy Wagner, who organized the event, wrote "We expect and hope that you will quickly announce that Miami will be requiring COVID vaccination," following FDA approval. The letter pointed to the Delta variant, difficulties with social distancing and the possibility of spreading the virus to vulnerable groups as arguments in favor of a mandate. 
Miami provided a survey form for students, faculty, and community members in order to receive feedback on its COVID protocols as deliberation continues. According to Miami's COVID response team, over 75% of on-campus Miami students have voluntarily provided proof of vaccination. 
Miami offered raffle incentives to encourage student vaccination. Vaccination clinics are available at the Armstrong Student Center and through Health Services. Since the beginning of August, Butler County has seen an upward trend in COVID cases and is classified as a high transmission area. Oxford is currently classified as a substantial transmission area, a lower category than Butler County. The county health department said the return of Miami students will likely cause increases in cases in the coming weeks.