City Council calls special meeting to consider masking requirement
Oxford City Council has called a special meeting at 6:30 p.m. Monday, Aug. 30, to vote on an emergency mask mandate. If passed, this ordinance would require any person over 6-years-old within the city of Oxford to wear facial coverings inside public spaces in an effort to limit the spread of COVID-19 and its variants. Violation of this ordinance will result in a $100 fine. 
There was a previous attempt by the city council to pass this ordinance during the Aug. 17 meeting. However, an emergency ordinance requires six votes for passage, and there were only five council members present. Assistant City Manager Jessica Greene said Thursday that all seven council members are expected at Monday's meeting.
Councilors Chantel Raghu and Jason Bracken were absent from the last meeting. Raghu was in Texas caring for her parents, who were infected with COVID-19. In her absence, City Manager Doug Elliott read a letter she wrote urging the reinstatement of the mask mandate.
"We should do everything in our power to protect our community, and I don't want anyone else to go through what I went through, not knowing if their parents will live or die," the letter read. 
When the ordinance was first introduced, a number of concerns were raised on both sides of the debate. Councilor Glenn Ellerbe noted at the Aug. 17 meeting that local hospitals are not yet overrun with COVID cases, so mandating masks in Oxford might not yet be warranted. Ellerbe also said such a mandate might hurt local businesses.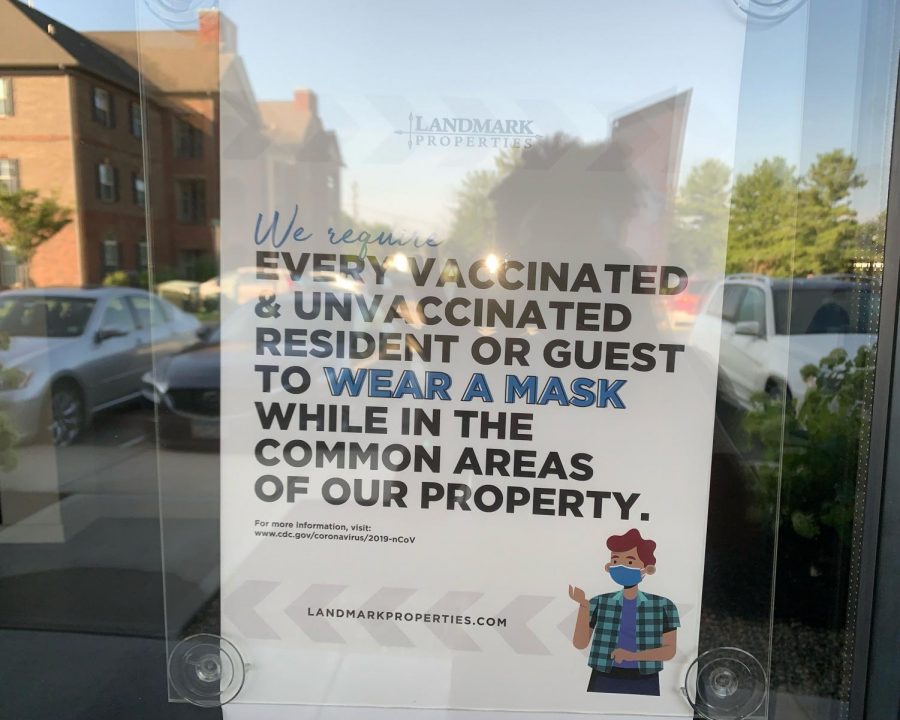 According to the Centers for Disease Control (CDC) and the Butler County Board of Health, the level of community transmission in Butler County has reached the highest level. Both organizations recommend wearing masks in public indoor settings, regardless of a person's vaccination status. 
As of two weeks ago, the transmission rate in the Oxford area was slightly lower than the rest of the county, but officials expressed concern that will change with the return of 19,000 Miami University students to Oxford.
Brick Street Bar recently announced strong COVID measures for their patrons. They require a negative PCR test taken within 72 hours, an antigen test, or proof of vaccination to gain admittance to the bar. Many businesses within Oxford are recommending masks be worn inside, strongly recommending masks for the unvaccinated, but not requiring it of any of their customers. It is now common to see employees wearing masks in Uptown businesses, yet the customers continue to be mostly unmasked.
Casey Bergman, an employee at Kofenya Coffee, 38 W. High St., said that because she is vaccinated, she personally does not feel at risk but feels a responsibility to others. 
"I understand that if a mask mandate is passed, then it's necessary to abide by it for the safety of everyone," said Bergman.
Currently, Miami University is following CDC guidelines by requiring students to wear masks inside university buildings. The university is also "carefully considering" a vaccine mandate after the Pfizer vaccine was fully approved by the FDA on Monday, according to a press release from Miami's COVID Response Team.