Oxford City Council to consider new mask mandate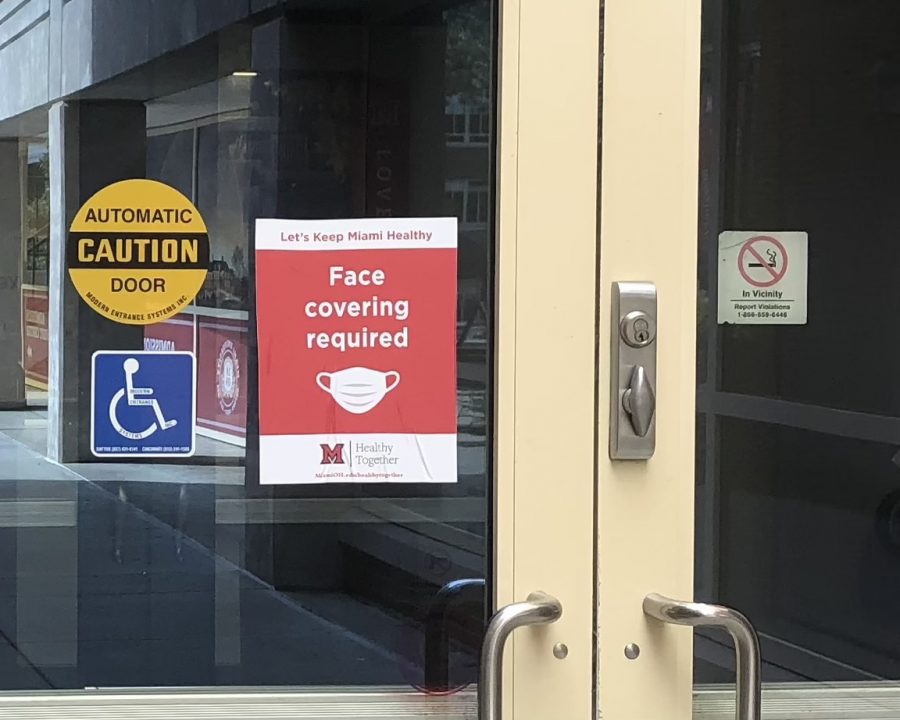 Less than three months after Ohio's statewide mask mandates were lifted, schools, businesses and local governments are starting to reinstate such rules prompted by new recommendations from the federal Centers for Disease Control (CDC) and rising numbers of COVID-19 cases.
Oxford's City Council will discuss the adoption of a new indoor mask ordinance at its Aug. 17 council meeting, just one week before Miami students are set to start classes. 
Miami University already announced that masks must be worn indoors on campus as of Aug. 9, except when a person is in their own office with the door closed, in their own dorm room, or eating or drinking in a dining facility. This means that all students and instructors will be wearing masks in the classrooms. 
Earlier this month, Talawanda School District announced that when classes begin on Aug. 18, masks will be required for all students and staff in the three elementary schools, where students are too young to receive vaccinations, and will be optional for those in the middle school and high school.
On July 27, the CDC recommended "fully vaccinated people wear a mask in public indoor settings in areas of substantial or high transmission," according to its website.
Counties are ranked by how many cases per 100,000 people are occurring every seven days. 
Transmission is considered high when 100 or more new cases per 100,000 people are occurring per week. Transmission is considered substantial when 50-90 new cases per 100,000 people occur per week. 
Butler County is considered a substantial risk of transmission, with approximately 1,400 active cases currently. 
The proposed ordinance that Oxford City Council will consider is still being finalized, said Councilor David Prytherch, who shared a document outlining the basics. 
The proposed ordinance would require masks indoors in all public buildings and businesses. Including schools, restaurants, and bars, when not actively eating, as well as on public transportation. At this time the ordinance does not address outdoor events or mass gatherings.     
Ohio Gov. Mike DeWine, who lifted the state's mask mandate in June, said last week that he has no plans to reinstate such a statewide order at this time. DeWine continued to urge people to get vaccinated as the best way to defeat COVID and said he would leave mask and social distancing requirements to local governments, schools, and businesses.
A number of businesses, including Walmart, Chipotle and Kroger also have implemented mask-wearing in their Oxford locations, but only for employees.
In a statement on Walmart's website, the company says it's requiring all employees and associates in areas of high or substantial transmission to wear a mask, per CDC guidelines. The statement also reads that new signage is to be put on the doors highly encouraging customers to wear a mask, regardless of vaccination status. 
A similar statement can be found on Chipotle's website, as well.  
"Based on the new CDC guidance, masks will be required for all employees as well as encouraged for guests located in high COVID-19 transmission areas of the country," it says. 
As of Aug. 11, California, Connecticut, Hawaii, Illinois, Louisiana, Nevada, New Mexico, New York and Washington, as well as Puerto Rico and the District of Columbia, had indoor mask mandates in place for people not in their own homes.  Most other states, including Ohio, have left it up to local governments and businesses to determine their need for masks. 
Miami's Aug. 5 announcement that indoor masking would be required for the upcoming semester followed similar decisions made at universities such as Ohio State and the University of Cincinnati. 
"We will continue to assess this precaution and make adjustments as appropriate," Miami President Greg Crawford said in the announcement.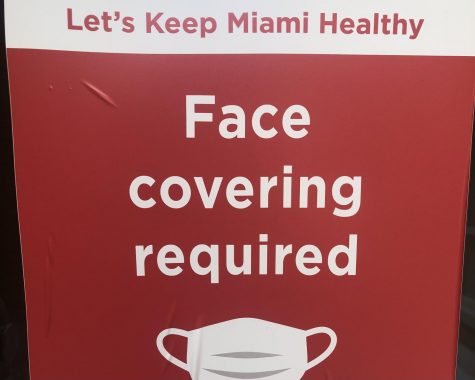 Crawford also cited the CDC as the reason for the mask policy. "Concern about the spread of the delta variant of COVID-19 led the CDC to advise that everyone – regardless of vaccination status – wear face coverings indoors in areas of substantial or high transmission of the virus," he said in the announcement. "According to a CDC Science Brief, mask-wearing is an effective way to reduce the spread of COVID-19."