Brick Street Bar & Grill announces stricter COVID-19 guidelines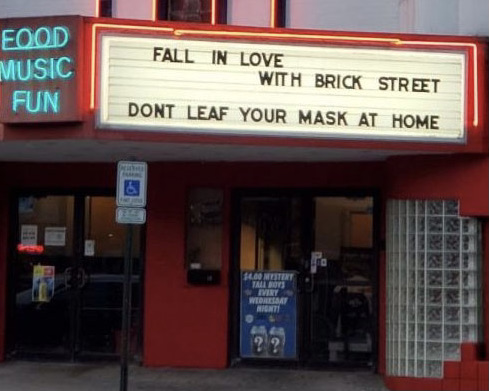 Popular Oxford bar Brick Street Bar & Grill announced last Thursday, July 30, that all customers will require either proof of at least one COVID-19 vaccination, evidence of a negative COVID-19 test within 72 hours, or of a positive COVID-19 antibody test for entry to the bar.
In an Instagram post announcing the new requirements, the bar stated the change in its COVID-19 policy helps to put them in the best position to achieve their goal "to remain at full capacity all year with no restrictions."
"We fully respect a person's right to make their own decisions about getting vaccinated," the post read. "At the same time, we hope that all of you respect our right to take precautions that we believe are in the best interest of our customers, employees, and the community." 
In addition to its COVID-19 policy changes, Brick Street also announced plans to provide vaccinations at the bar "during the day," Monday through Thursday. Those who receive a vaccination at the location will be entered in drawings for "50 VIP giveaways," as well as "free covers and other goodies" during Miami University's 2021 fall semester.
As of Thursday, Aug.  5, no other Oxford bar or restaurant has publicly announced requirements for vaccination or tests upon entry.
Employees of Brick Street could not be reached for comment.