Literacy program benefits thousands of Butler County's children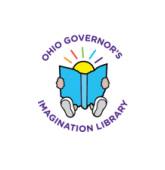 Nearly 10,000 Butler County children are benefitting from the Imagination Library literacy program, according to Butler County United Way.
The program provides participating children, from babies to age 5, with a free book every month. The program is supported through community donations that are matched by the Ohio Governor's Office. 
Studies have shown that early childhood education and reading in the home are key to children's success in school as they get older. The Imagination Library program began in Butler County last year, with strong support from the Women Enriching Lives (WEL) Committee, and public libraries throughout the county, and United Way.
As part of their fundraising efforts, The Women Enriching Lives "Let Imagination Bloom" Imagination Library Luncheon XII will be Sept. 25, at the Crown Plaza Banquet Center in Middletown. Additional details and information on how to purchase tickets is available at https://www.facebook.com/WomenEnrichingLives.  For more information on the Imagination Library program, go to the Butler County United Way website.