Badin baseball, with Oxford roots, hopes to win state championship
Stephen T. Badin High School's baseball coach, Brion Treadway, remembers being frustrated as a kid growing up in Reily Township, just outside of Oxford, Ohio.
"It was 25 minutes from everywhere I wanted to go," Treadway said.
Eventually, Treadway appreciated the isolation a small town can bring. His mother worked at Miami University as an administrative assistant, and Treadway says his parents still live in Reily.
Though his brother went to Talawanda High School, Treadway went to Badin High School, a Catholic high school in Hamilton, where he played baseball and was a part of the Rams' 1996 Division II State Championship. 
Now, 25 years later, he's in a familiar position: two wins away from another state title at Badin, this time as the team's head coach.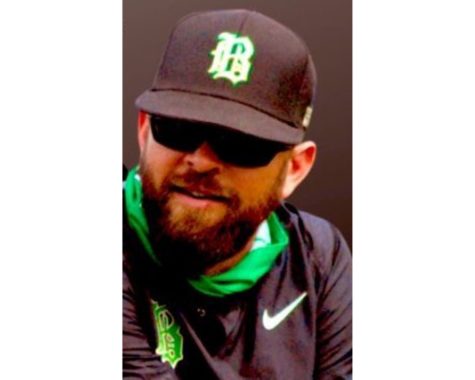 "I'm not sure I could bring the same kind of passion I have coaching at a different school," Treadway said. "This program means a lot to me. I came up here as a player and had a lot of success, had a lot of great coaches, and I've just always been passionate to carry that torch on and keep this program going in the right direction."
Badin is to play Bloom-Carroll High School in the Division II State Semifinal at 2 p.m. Friday, June 11. If the Rams win, they'll go on to play in the state championship game on Sunday at 1 p.m.
Of course, it wasn't a sure thing that Badin baseball would be in this position in the first place. After its season was canceled in 2020, the team boasted just three players with varsity experience coming into the season: seniors Sergio DeCello, Ryan Kirkendall, and AJ Enginger. Treadway credits the trio for bringing along the team's young players, and says that the team wouldn't be in the state semifinal without them.
"(The three of them) have been instrumental in teaching our younger players how we go about our business and what's acceptable on and off the field," Treadway said.
DeCello, the team's shortstop, also has roots in Oxford. His dad, Michael, was Talawanda High School's varsity basketball coach for six seasons before stepping down in 2012. DeCello attended Talawanda Middle School before coming to Badin his freshman year. 
DeCello remembers riding his bike with his dad down to Yager Stadium as a kid to watch Miami's football team practice, and he even got to meet some of the team's head coaches.
"I just thought that was cool," DeCello said.

Next year, DeCello will play baseball for Charleston Southern University, a Division-I school in Charleston, South Carolina. Though he's excited to play Division-I baseball, DeCello is focused on the present.
"I'm excited to go down there, but right now I'm focused on the task at hand, and that's two more games ahead of us," DeCello said.
The team has made it this far with extremely impressive hitting. The Rams have scored 10 or more runs in four of their five playoff games, including a 17-1 victory over New Richmond High School on May 25.
What's even more impressive is the team's baserunning. Badin has 177 stolen bases as a team, according to MaxPreps, and four players have 20 or more on the season. Lucas Moore, a sophomore and the team's leadoff hitter, has a team-high 43 swiped bags on the season.
Kirkendall, one of the team's leaders, has stepped up his game on the mound this season. Though he was primarily a position player who also pitched occasionally, the senior worked on his stamina and conditioning on the mound in the offseason, preparing to throw a lot of pitches his senior year.
The work has paid off. Kirkendall has pitched over 54 innings this season, twice as many innings as anyone else for the Rams.
"He's always had that competitive edge to him," DeCello said.
The state semifinal games (and, hopefully, the state championship) are played at Akron's Canal Park, home to the Akron RubberDucks, a Minor League Baseball team for the Cleveland Indians. Though the team is excited to play in Canal Park, playing for the state championship adds an extra level.
"I'm pumped for that," DeCello said. "…There's more than just playing at a major league stadium, there's a state championship on the line."