Oxford summer camps set to start in June for all ages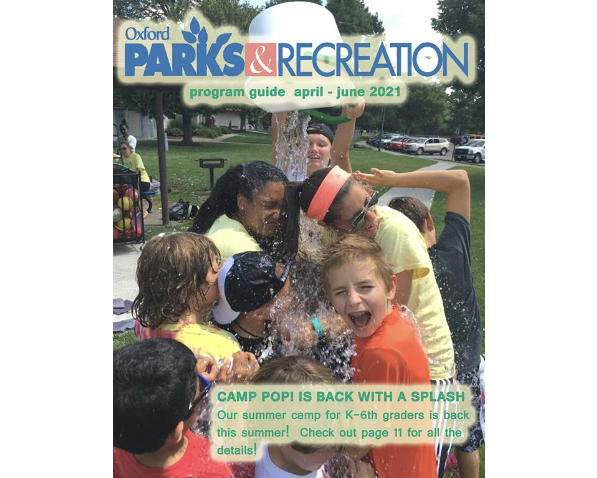 Oxford summer camps set to start in June
Oxford parents looking to get their kids out of the house this summer are in luck. More than a few local summer camps will start in June and last well into the summer for kids of all ages in Oxford.
Oxford Swimming and Diving
The Oxford Swimming and Diving Team will hold its Summer Swim and Dive camp from June 1 to July 23. The camp, which is held at the Oxford Aquatic Center, is divided into two age groups: 6 years and younger, 7-10 years, and 11 years and over; divers are not divided by age.
There will be a $20 trial period from June 1 to 4. After that, the Summer Swim and Dive will cost $125 for swimmers and $100 for divers. If families have multiple children, there is a $15 discount for second and third children participating, and the fourth child is free.
Individuals or families must also buy a pool pass for the Oxford Aquatic Center.
REC kids camp
Miami University's Recreational Sports Center is holding a kid's summer camp in June and July. The camp lasts for one week and will be held from 8:30 a.m. to 4:30 p.m. Monday-Friday. The RECwill have six camps total this summer during the weeks of June 14, 21, and 28, as well as July 12, 19, and 26.
Participation will be limited to 20 children each week, and the camp will cost $135 for REC members and $155 for non-REC members. Registration for June is already open, while registration for July dates opens June 4.
Oxford Parks & Recreation
The Oxford Parks & Recreation Department will have multiple activities for kids of all ages this summer.
Camp Pop
The Parks and Recreation Department will begin Camp Pop this Tuesday, June 1, at the TRI Community Center. 6025 Fairfield Rd. Camp Pop lasts for 11 weeks, with the last day on Aug. 13. The camp will run from Monday to Friday, and registration is on a weekly basis. The camp only has 20 spots per week, and some weeks are already filled up. It will have a waitlist.
Children in kindergarten through sixth grade are eligible to participate in Camp Pop, and the camp is divided into K-2 and 3-6 grade. 
Camp Little Poppers
For children not quite old enough to be in Camp Pop, there is Camp Little Poppers. All kids must be ages 3-5. Camp Little Poppers lasts for eight weeks, with the first starting June 7. The last day of the camp is July 30. All eight weeks of Camp Little Poppers still have spots available.