Library, schools consider whether to keep Dr. Seuss books on shelves
Libraries, parents, and schools in Oxford have to decide what they are going to do with the six Dr. Seuss books pulled by the author's publisher.  
 The six titles, popular children's books for generations, are: "If I Ran The Zoo," "Scrambled Eggs Super," "On Beyond Zebra," "The Cat's Quizzer," "And to Think That I Saw It on Mulberry Street" and "McElligot's Pool."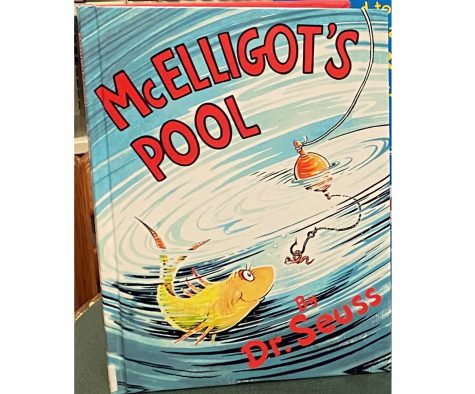 Dr. Seuss, the pen name of author Theodore Geisel wrote more than 70 children's books, many of which have been turned into films and television shows. Geisel died in 1991.
On March 2, Dr. Seuss Enterprises, which controls the literary estate of Geisel announced it would no longer publish the six books. "These books portray people in ways that are hurtful and wrong," Dr. Seuss Enterprises said in a statement.
The six books have illustrations that depict people in racist and insensitive ways. "And to Think That I Saw It on Mulberry Street," has a picture of a Chinese man who is depicted with chopsticks, a bowl of rice, and with eyes that are merely slanted lines.
The company said it decided to pull the titles last year after review from a panel of experts that included educators. "The decision was made in an effort to support 'all children and families with messages of hope, inspiration, inclusion, and friendship," it said in the statement. 
Now libraries, parents, teachers in Oxford and elsewhere have to decide what they are going to do with these books.
The Lane Library in Oxford, Ohio plans to pull the six books out of general circulation and re-catalog them as reference books, said Carrie Mancuso, public relations manager for the library.
 Mancuso said that reference books are books that cannot be checked out. The Lane Library has "McElligot's Pool" in its catalog, which will be available to view to anyone at the library, just not to take home.  
Mancuso said the main reason the library is pulling the Dr. Seuss books off the lending shelves is that "many of these books are being stolen," since the announcement by Dr. Seuss Enterprises. She said that other libraries have complained of the same problem. 
Mancuso also said that Lane plans to use these books as training tools to explain to new employees that these are books they do not want on the shelves, and why. They can "have these examples right in front of them," Mancuso said.
Lane Library is also considering lending the six books to schools and teachers to use as teaching tools. Mancuso explained that "if teachers want to use these books as teaching tools they would be allowed to check them out under special circumstances." This way schools could still use these books to teach children why the images are wrong. 
Not only will the library not let individuals check out the pulled books, but they also will not be reading them to children during their weekly storytime. Mancuso said that "we do not want to get rid of these books or to erase (Dr. Seuss) at all."
Parents who have the books on shelves at home, also have to think about what they are going to do with them. 
Katie Benge, an Oxford mother of a 2-year-old daughter sat down to discuss her ideas about the Dr. Seuss books in question. 
She said she owns "And to Think That I Saw It on Mulberry Street," and would not stop her daughter from reading it in the future. "I do not find the images to be offensive," she said.
Her daughter attends a local day care center, and Benge said she would not want to see the books banned from schools. 
Now schools have to decide what their plans are going to be with the books. They have to think about both what to do with them in their libraries and how parents will react to the decision. 
Lindsey Gregg, director of teaching and learning at Talawanda School District, explains what Talawanda is doing.
"We do have some of these books on our shelves," in libraries and classrooms, she said. 
There is a list of books that are deemed appropriate for teachers to have in their classrooms. Gregg then says that "if there are any books that are questionable or have sensitive content, teachers have to get school board approval to use."
 Gregg said that this process does not get used very often. It typically only happens in middle school and high school that questions are raised with sensitive or explicit content in books. When such books get approved by the school board they then have to send out permission slips to the parents to get their approval for their child to read them. 
 This process could eventually be used for the Dr. Seuss books in question, she said. As of now, however,  "we do not have a stance on whether or not we will pull them from our libraries right now," Gregg said. "I am assuming that this conversation will come up and when it does we will talk through how we will approach these books and the conversation we will have with our kids."
So far, she said, she is unaware of the local schools receiving any complaints about the six Seuss books.