Miami professor writes book for young readers about Roosevelt's fight with polio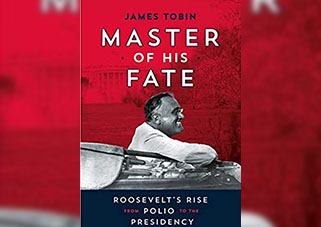 It was not planned this way, but in the midst of the coronavirus pandemic, Miami University Professor James Tobin released a book for young readers about a man's battle against another terrible viral scourge.
"Master of his Fate: Roosevelt's Rise from Polio to the Presidency," is a retelling of Tobin's "The Man he Became: How FDR Defied Polio to win the Presidency," which covers Franklin Roosevelt's rise to power after contracting the often-deadly virus. This time, Tobin has written the story for readers ages 9 to 14.
Tobin said he recalls being a bookworm in his childhood, especially for children's history books, so the idea of writing one had been in the back of his mind for a while.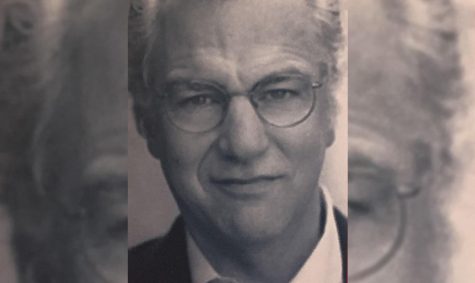 He was a bit burned out after writing the original Roosevelt book and intimidated by the idea of diving back into another historical book for adults. This is when it occurred to him that there were no children's-level books on this topic.
"It was an interesting challenge as a writer to take this story that I knew backwards and forwards, but tell it in a new way," Tobin said. "It looks easy to write children's books, but it is really hard to do it well."
Two major things worried him about portraying this story to a younger audience: making the science side understandable and, even more daunting, making the political side understandable.
"I think I went out of my way to use…not necessarily simpler analogies, but very clear analogies and simple straightforward language as I tried to explain, for instance, how the virus progresses through the body," Tobin said.
His book recounts how Roosevelt, a vigorous and active man with a future in national politics, contracted the invisible polio virus that left him unable to walk and paralyzed from the waist down overnight. In those days, victims of the virus were often written off as hopeless invalids. But Roosevelt, although he never walked again, overcame the private pain and public perception of the illness to achieve greatness.
Although not linked, the COVID-19 pandemic spotlights the relevance of the subject matter in Tobin's book. He said he wrote the entire book prior to the pandemic, but its release on March 23, likely means it will resonate a lot more with the kids he hopes will be reading it.
"I don't want to take advantage of the entire planet's misfortune," Tobin said. "But it makes this book more topical, because people are more aware now, especially kids, of viruses and epidemics."
Tobin chose to dedicate this book to his grandchildren and he hopes all children their age will gain not only historical and scientific knowledge, but also life lessons.
"I think it's a great lesson in how you can accomplish difficult things that other people tell you are impossible," Tobin said.
Although he hopes children with disabilities read the book, Tobin said he hopes all children will see lessons in the story.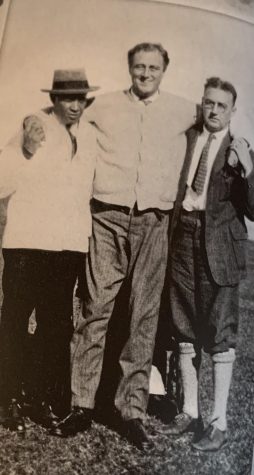 "I hope kids will read this book and think . . . about Roosevelt as a model, and realize that what it took with him, was sort of a steady application of willpower and hard work."
Tobin specializes in teaching literary journalism and narrative history in Miami's Department of Media, Journalism & Film. He worked as a reporter at The Detroit News for 12 years, where his reporting was twice nominated for a Pulitzer Prize. He was the winner of the 1998 National Book Critics Circle Award for biography for his book, "Ernie Pyle's War: America's Eyewitness to World War II."
As for the future of his career, Tobin has another exciting book planned but does not want to say much on it yet. He did however leak that readers can expect a hybrid of history and memoir.
"It will be the first time I write about myself and my family but in the context of a larger historical story," Tobin said.