Gov. DeWine urges college students to receive the COVID-19 vaccine
As more and more vaccines are distributed across Ohio, COVID-19 cases are on the rise. The increase in numbers is largely attributed to the increase in the spread of COVID variants. 
Despite the total number of immunized Ohioans reaching nearly 29% of the state's population, case numbers are on the rise causing concern among health professionals. The total number of cases in the state reached 1,020,041 this week, compared to 1,008,171 last week, according to the Ohio Department of Health. There were 18,388 deaths in Ohio attributed to COVID last week and 18,609 as of this week.
Neighboring states, such as Michigan, have experienced large increases in their COVID-19 case numbers this week. Ohio Gov. Mike DeWine said Ohioans should continue to get their shots as soon as possible, as the state now transitions into a race to get as many people vaccinated.
According to Dr. Bruce Vanderhoff, chief medical officer for the Ohio Department of Health, Ohio mirrors the rest of the nation: Cases rise after a leveling off period. The rise in cases is driven substantially by variant strains, Vanderhoff said. Confirmed cases of variant strains of the virus in Ohio rose from 92 as of March 12; to 173, as of March 19; to 620, as of April 1, he said. 
"Ohio remains in a race against a virus that is now more contagious and is right back on our heels," Vanderhoff said.
Ohio's new goal is to increase the rate of vaccination across the state. 
As early as next week, Ohio colleges and universities will get doses of Johnson & Johnson's single-shot vaccine, DeWine said during a press conference Thursday, April 1. 
Most colleges and universities will finish up spring semester in early May. DeWine wants to get these students inoculated as quickly as possible in order to keep at-risk populations safe when students leave school and return to their homes and families. .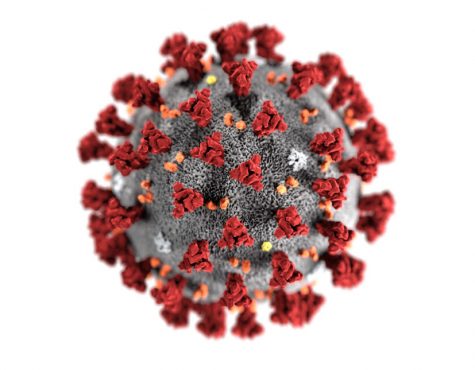 Last week, Miami University said it would give out doses of vaccines to its staff and faculty, but mentioned the likelihood of student doses to be provided only if Johnson & Johnson's vaccine was made available. The invitational appointments for employees are starting this week, April 7 from 6 a.m. to 6 p.m. However, it is unclear at this time when Miami University will receive student doses.
The governor also mentioned the possibility of opening up vaccines for private businesses to distribute shots to their own employees. The vaccines are planned to start April 12, DeWine said, and businesses can take up to 25% of their vaccine allocation for that week and start doing closed pods for their own employees, or can partner with other organizations to provide the vaccine.
It is hoped that the new availability and access will encourage more individuals to get their shots.
For anyone struggling to apply for a vaccination appointment, or who does not have the ability to travel to a vaccination site, the City of Oxford has set up a COVID Vaccine Hotline at (513) 524-5238, in conjunction with the Butler County General Health District and the Butler County Regional Transit Authority. 
Anyone over the age of 18 who resides in the Talawanda School District, with limited internet access, transportation needs or in need of special assistance, may call the hotline for help scheduling a shot and getting to a vaccination site.