Miami will not require ACT or SAT for fall 2022 applicants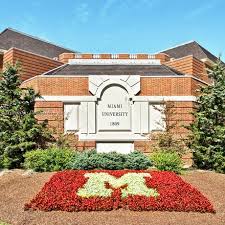 Miami University will not require ACT or SAT test scores for fall 2022 and spring 2023 applicants because many high school students have been affected by test cancelations during the COVID-19 pandemic.
Test score submission will also not be needed for merit scholarship consideration or admission to competitive programs like the Honors College or the Farmer School of Business. 
"A test score has never been the only factor Miami's admission committee considers in application evaluation, and it certainly isn't the most important factor," Director of Admission Bethany Perkins said in a press release. 
"There are much better predictors of college success such as the strength of a student's curriculum and achievements in high school courses," Perkins said. The test scores also were waived for the class admitted for the 2021 fall semester.
Grades, GPA, extracurricular activities, application essays and personal background are other factors Miami considers in the university's holistic approach to applicant evaluation.