Miami to host in-person graduation this May
A face-to-face graduation ceremony at Miami University and the ease of visitation restrictions at Ohio nursing homes are the latest signs that the COVID-19 pandemic is slowing down. 
Miami President Gregory Crawford announced Monday, March 15, that the university will have an in-person graduation with eight separate divisional commencement ceremonies to maintain social distancing May 14 through May 16 at Yager Stadium.
Each program will include remarks from commencement speaker Carolyn Jefferson-Jenkins, and all graduates will have the opportunity to be individually recognized and cross the stage to receive their diplomas, said Crawford in a university-wide email. The events will be live-streamed for those who cannot attend in person.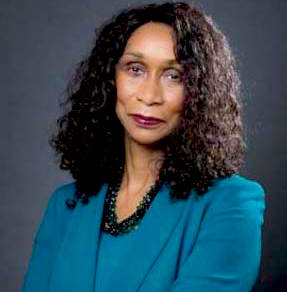 "The pandemic has shaped this last year in many ways, and in the face of the unprecedented challenges, these students have shown remarkable creativity, flexibility, and fortitude," Crawford wrote. "We are thrilled to be able to recognize their achievements in person this spring." 
Jefferson-Jenkins is an Ohio native who studied social science and education at the Western College for Women and received her master's degree in education and administration and supervision from John Carroll University. She was the first African American president of the National League of Women Voters in 1994.
In another sign the COVID-19 pandemic may be waning, the Centers for Disease Control and Prevention  Friday relaxed physical distancing requirements for children in school, from 6 feet to 3 feet — a change aimed at allowing more students to be inside classrooms.
Ohio Gov. Mike DeWine also announced that as of today, Friday, March 19, Phase 1E and Phase 2C of the state's COVID-19 vaccine rollout plan will go into effect. These phases allow Ohioans aged 40 and older to schedule vaccine appointments at mass vaccination sites and pharmacies. 
Individuals who suffer from cancer and other health ailments, such as kidney and pulmonary diseases, heart disease and obesity are also eligible to schedule and receive their COVID-19 vaccinations. 
DeWine announced this week that as of March 29, all Ohioans 16 and older will be eligible to register for shots. 
DeWine also announced the ease of restrictions on visitations to nursing home patients, which was limited to end-of-life and special care visits. DeWine said nursing homes should again allow visits at all times, regardless of anyone's vaccination status, as long as most residents are vaccinated and coronavirus cases in the surrounding area are limited.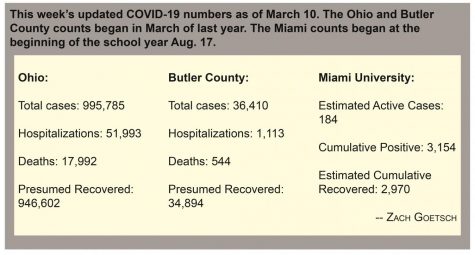 DeWine's announcement came just after a rollback in federal nursing home visitation guidelines was announced because of a decline of COVID cases in such facilities.
"We know the physical separation of our loved ones in nursing homes has taken an emotional toll on many people," said DeWine. "These new regulations are certainly a step closer to the things used to be and the way we want them to be."
At The Knolls of Oxford, residents are no longer required to quarantine for 14 days if they are incoming residents or transfers unless there has been a documented case of prolonged exposure to the coronavirus. In addition, residents who are fully vaccinated no longer need to remain isolated after leaving the premises of the community.