Talawanda Schools anticipates rebound for athletic program from COVID-19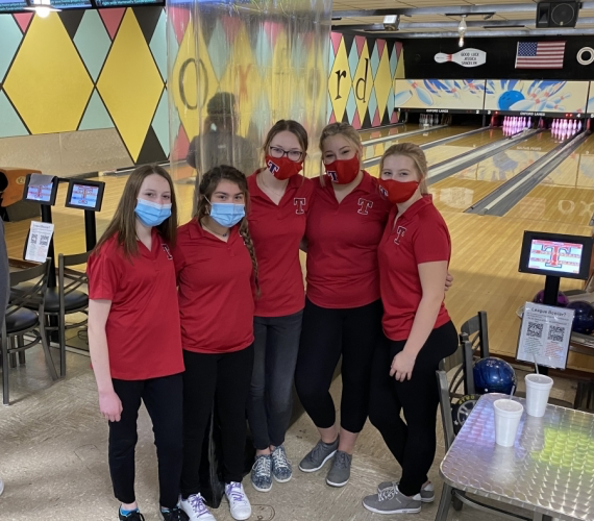 The COVID-19 pandemic came close to defeating the Talawanda School District athletic program during the past year, but the teams and their fans are expected to rebound this year, District Athletic Director Wes Cole told the school board at its Monday, March 15 meeting.
As new COVID-19 cases decline, the state is relaxing some of its social distancing guidelines regarding high school sports, Cole said.  Attendance capacity doubles for Talawanda sporting events, Cole said during the school board meeting.
During last fall's athletic season, stadiums and other venues were limited to 15% of their capacity. This spring, the venues are allowed to double that to 30%, he said.
While more individuals will be allowed to attend events, social distancing and mask wearing mandates will still be in place. Events will be held outside and families and fans must abide by the six-feet distancing rule. 
"Changes are happening daily, for the time being, even moving into spring," Cole said. 
The pandemic sharply curtailed the number of Talawanda students participating in sports last year, but roster numbers are starting to rise, Cole told the board.
In 2019, there were 166 winter sports athletes at Talawanda High School. In 2020, there was a 12% decrease in participation, with only 146 athletes competing. 
At the middle school level, spring athletes have decreased to 75% because of transportation issues, he said. In the past, middle schoolers relied on provided transportation to the high school but it is not being offered this year.
Some sports were affected by COVID-19 more than others, such as wrestling, bowling, and swimming.
"Wrestling was really affected by this. We were looking at 25 students and got only half of that," Cole said.
Swimmers dropped out of the winter program because they didn't feel comfortable in the space, he said. Bowlers were not sure if they could have a season because they didn't know if the local bowling alley would even be open – but it did open and the bowling team competed. 
Cole's report had some positive news. Despite the decline in student participation, Talawanda's fall and winter sports teams managed to place high in its leagues, made it to districts, and even qualified for state tournaments.
"They told us winter was going to be the worst and I'm here to tell you we made it through the winter," Cole said. 
At the high school level, boys swimming and diving teams were league champions. The girls basketball team finished third in the league, boys basketball tied for fourth place, wrestling finished at sixth, boys and girls bowling finished in fifth place, and girls swimming and diving finished second, he said.
The high school ice hockey team had an outstanding year, according to Cole, playing in the Sweet 16 round of the state tournament. The Talawanda Brave was the last team from Southwest Ohio to be eliminated in its division, he said.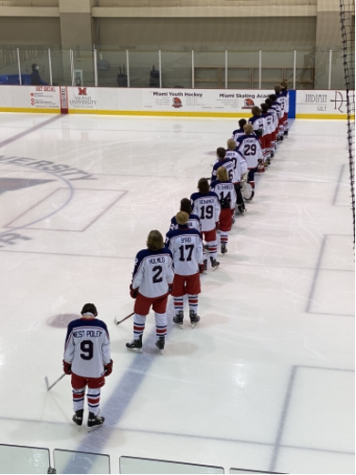 At the middle school level, eighth grade boys basketball won the league championship for the second year in a row. The seventh grade boys basketball team finished fifth, the eighth grade girls finished third, the seventh grade girls placed second and the middle school wrestling team ended up in fifth place. 
Cole expressed his gratitude  Monday, to the groups that made it possible for the teams to get through the past year. "Many thanks to our parents, athletes, and coaches for doing what they needed to do so the kids could have a season," he said.
Despite all the COVID difficulties, Talawanda's teams managed to have attended every contest they were eligible to compete in, according to Cole.
Spring sports have now begun at the high school level. Baseball, softball, and lacrosse games will all take place this weekend. 
Complete Talawanda sports schedules are available on the district's website.