After a year of COVID-19, Ohio plans for the future
This week marks the anniversary of COVID-19 restrictions in Ohio. Cases are slowing down and more and more vaccinations are given each week. A lot has changed since the initial outbreak in an effort to slow down the virus and create a herd immunity.
On Wednesday, Congress adopted a $1.9 trillion stimulus package proposed by President Joe Biden. The relief authorizes new federal spending and temporary anti-poverty programs for Americans struggling during the pandemic. 
On Thursday, Biden delivered a national address, telling all states to make vaccinations against the virus available to all adults in the country by May 1. He said he hoped that the country would be able to declare itself free of COVID-19 by Independence Day.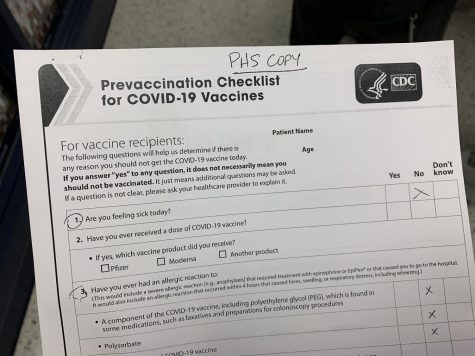 "If we do our part, if we do this together, by July Fourth there's a good chance you, your families and friends will be able to get together in your backyard or in your neighborhood and have a cookout and a barbecue and celebrate Independence Day," the president said.
The American Rescue Plan pushes a new wave of stimulus checks in amounts up to $1,400 for most Americans earning less than $75,000 per year and additional aid to those still out of work. 
The plan also funds coronavirus testing, contact tracing and vaccine deployment. Biden's plan is still to inoculate "every adult in America" by the end of May.
In addition to the nationwide relief package, Ohio has extended the reach of its vaccine program through Phase 1D and Phase 2B, allowing anyone 50 and older to receive their vaccines by appointment. The latest phase also allows all adults with medical conditions not addressed in earlier phases to sign up for vaccinations. This group includes roughly 1.2 million individuals, according to Gov. Mike DeWine. 
But vaccines are becoming more plentiful in Ohio. Mass vaccination centers are opening up in communities across the state, including one now run by Primary Health Solutions every Wednesday at Talawanda Middle School, where all who meet the state's age and condition criteria can get shots by appointment.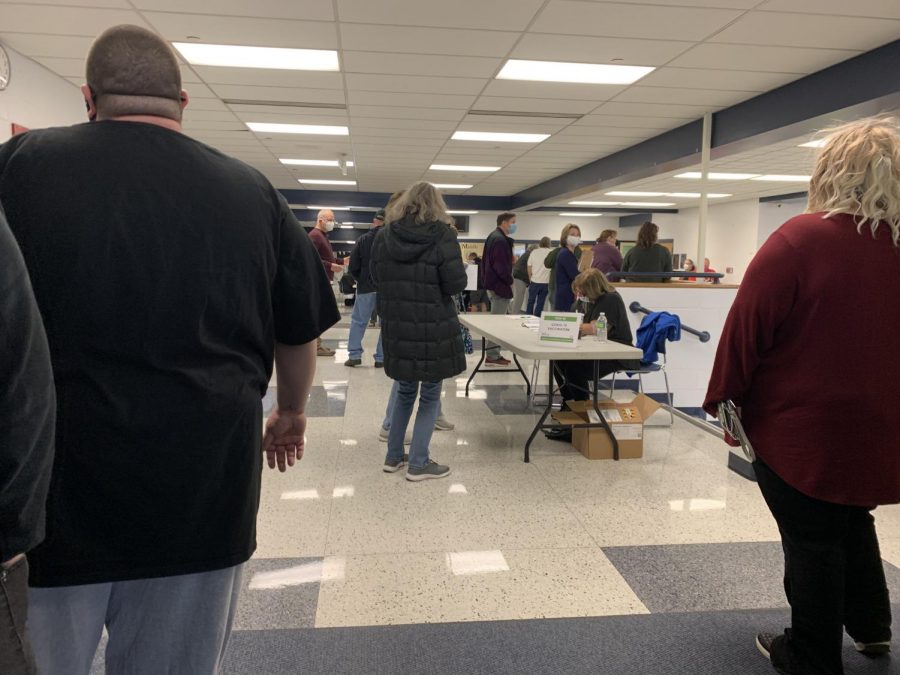 For the past two Wednesdays, there were more vaccines available at the middle school, then there were people waiting for appointments. Operators of the site offered the extra doses to anyone who showed up, regardless of whether they fit the state's age criteria, rather than let the vaccine go to waste. Once the vaccines are defrosted, they must be used within a certain time.
A Facebook alert after the March 3 dispersal drew dozens of hopeful people without appointments to the middle school site March 11, where they received shots after waiting until all those with appointments had been vaccinated, according to Miami student Claudia Zaunz, who got a shot after waiting in line for a little over two hours.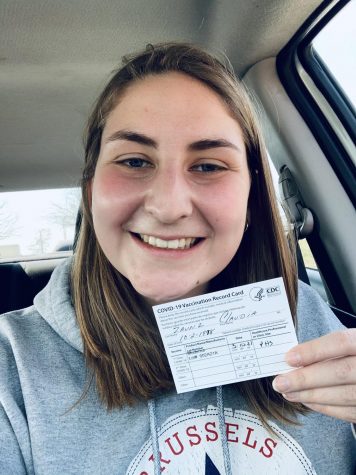 On Thursday afternoon, DeWine held his 150th press conference on COVID-19 since the pandemic was declared a year ago. During the press conference on Ohio TV, the television feed briefly switched to a vaccination site at a Williams County High School, where Lt. Gov. Jon Husted, 53 and so newly-eligible for a shot, rolled up his sleeve and received a vaccination.
DeWine reiterated his plan to keep Ohio's mask and social distancing requirements in place until the number of new daily COVID-19 cases drops under 50 per 100,000 of the population for two consecutive weeks. When that will happen is unknown, but it could be as soon as the summer, he said.  DeWine also said with the declining case numbers, it should be possible for Ohioans to once again start planning to have proms, parades, graduations and fairs, many of which had to be skipped or held virtually last year.
"I think we are in a much better place today," DeWine said. 
County fairs, which start in June, should be able to open, although still with mask requirements and restrictions on grandstand seating, DeWine said. 
As Ohio nears its goal on case numbers, what has really changed after a year of coronavirus?
Anywhere you go these days you need a mask. When the Centers for Disease Control and Prevention (CDC) recommended all Americans wear masks to combat the spread of coronavirus a year ago, the nation divided. those who followed the science wore the masks, regardless of inconvenience and discomfort.  And those who either disbelieved or ignored the health experts who said the masks were among the most effective tools for limiting spread of the virus, did not favor wearing masks.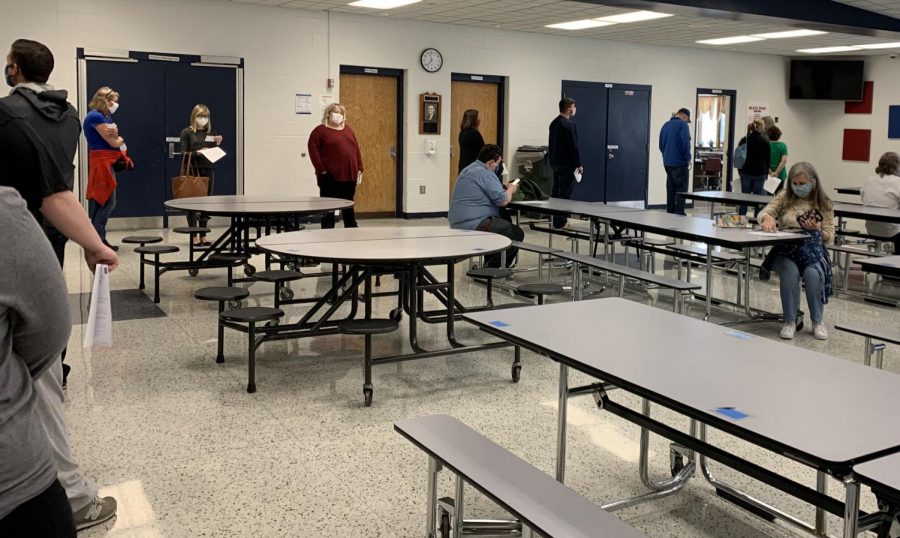 These days, however, at least in Ohio, people have learned to recognize each other from the nose up. The masks are mandatory if you are outside of your own home or car, unless you are eating, drinking or taking medication.
Schools and work have changed. Conference meetings and in-person classes swiftly pivoted into online meetings and virtual learning. It was an abrupt and challenging change for everyone. Teachers had to change years of practice as they reimagined their lesson plans and business managers had to close deals over dodgy internet connection and lagging video calls.  
Only recently, have most schools in Ohio been able to reopen classrooms to face-to-face instruction – although the faces are still covered by masks. Newly-learned online skills begs the question of why any school district would ever again need to have snow days. 
In the past year, millions of Americans have lost jobs because of the pandemic and ensuring economic downturn. Over 20 million individuals have been told their skills were no longer needed at their workplace, while many others learned to work from home. 
As of Thursday, 527,000 Americans had died of COVID-19, according to the CDC. Ohio has lost 17,662, according to the Ohio Department of Health. Many family members and other loved ones are included in those statistics. As the community learned to better control the spread of the virus the number of deaths and hospitalizations have also started to drop.