Miami graduation uncertainty looms over Oxford hospitality industry
Miami University's May commencement is scheduled for 10:30 a.m., Saturday, May 15. A decision on how the ceremony will occur has not yet been made, leaving Oxford hotels and businesses unsure of how to prepare. 
May commencement, along with Family Weekend, Homecoming and large athletic events are, according to Oxford's business community, considered "impact weekends" – weekends that in ordinary times bring capacity crowds in to fill up hotels, restaurants, Bed and Breakfasts and Airbnbs. 
If Miami decides to stage a virtual commencement, it will be a blow to Oxford's hospitality industry, said Kim Daggy, executive director of Enjoy Oxford. 
"This past year, impact weekends couldn't occur in order to keep our surrounding community and student population healthy from COVID-19,"said Daggy. "We look forward to when the Oxford community can once again celebrate the exciting ebb and flow of a typical academic year."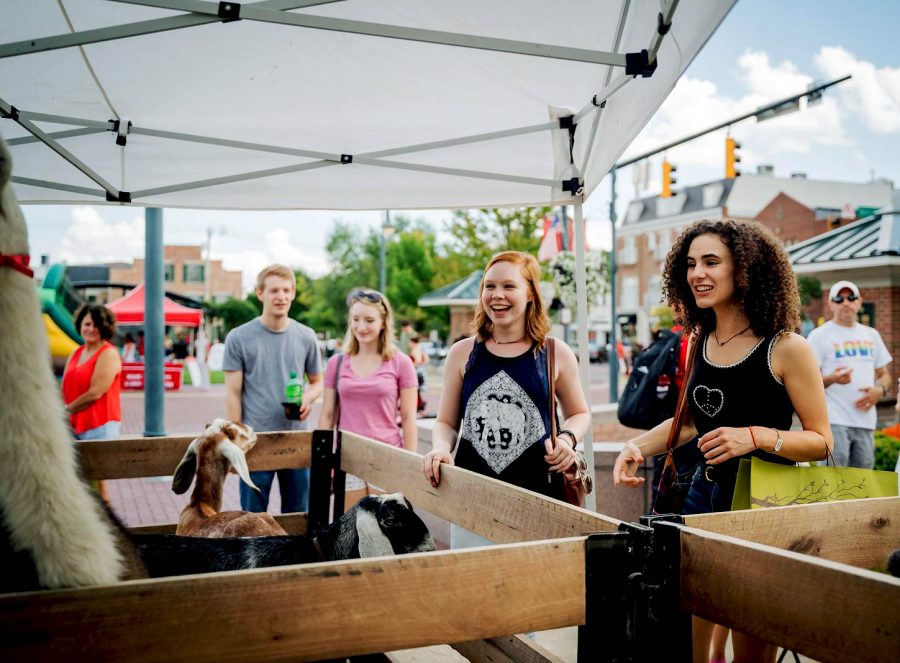 In 2020, Oxford hotel occupancy was greatly reduced, even outside the academic year, said Daggy. In June and July of 2020, hotel occupancy rates were at 24% and 30% of capacity, which is half of what the rates were in June and July 2019. 
Though hotel occupancy rates have been lower than normal, The Elms, located at 75 S. Main St., currently is fully booked the weekend of May 14, in anticipation for graduation, said Pamela Lindley, chief operating officer at Hotel Development Services. 
A reservation at The Elms for a special event like the May commencement, a nonrefundable deposit paid in advance is required, said Lindley. 
Due to COVID-19 and the uncertainty of what graduation will look like in May, The Elms extended its deposit deadline until closer to graduation. 
"Last year we refunded customers money based on the unexpected pandemic," said Lindley. "This year, we believe it is still likely we will sell out regardless of Miami's plans."
The university continues to evaluate the feasibility of large gatherings and significant travel while monitoring the pandemic to decide if graduation will be in-person or virtual, said Jessica Rivinius, director of university news and communication.
"We are considering things such as CDC guidance, state and local ordinances, as well as our positivity rate on campus," Rivinius said. "But, we are hopeful that we will be able to have an in-person element of commencement."
If the university decides to hold a virtual ceremony, Oxford businesses may face another dip in business. 
When COVID-19 hit last March, curfews and capacity ordinances later followed. This caused a decline in business. Many Oxford small businesses implemented ways to keep afloat such as starting e-commerce sites, offering carry-out options, outdoor seating and selling gift cards, Daggy said.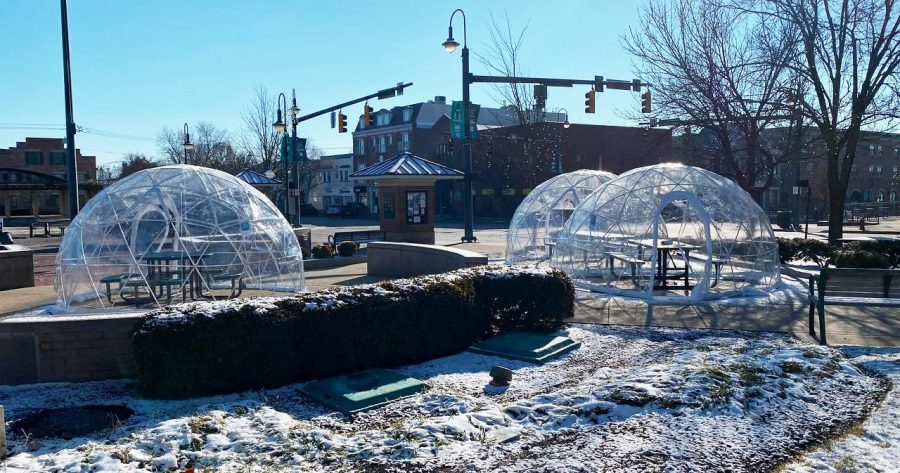 This past winter, the City of Oxford, with the help CARES Act, partnered with organizations throughout town to create Oxford Night Lights, a safe outdoor activity to help boost the economy during a traditionally very hard time of year, Daggy said.
"Surely commencement will be different this year, but we will remain flexible in order to adjust accordingly," said Daggy. 
Miami plans to make an official decision for May commencement later this month.