Talawanda High School football coach resigns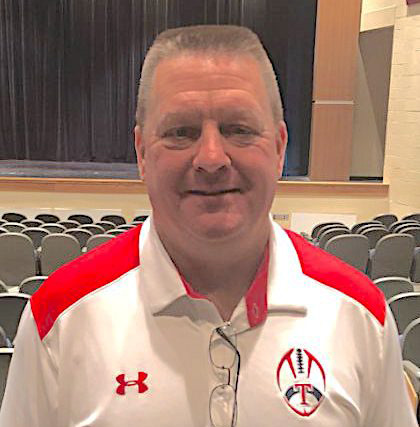 Talawanda High School (THS) Football Coach Larry Cox resigned Wednesday to take a new job in a different, unnamed school district, according to the Talawanda district blog.
Talawanda hired Cox, a 21-year coaching veteran from Lakota West High School, in January of 2019. The district was coming off a string of losing seasons and had just fired their previous coach.
He was credited with turning the team around with "The Creed," his philosophy of relationship building. A drawing of the players in a huddle, titled "Brothers," hung in his office. The team finished 7-3 in 2019 and 3-5 in the pandemic-disrupted 2020 season.
"The team has been performing at a much higher level under the skilled strategies he and his staff have designed for the football program. The THS Administration and the Athletic Department are sad to see him leave," the district said in its blog announcement.
Cox could not be reached for comment.
The district said Talawanda will post the head football coach position soon, and begin a search for Cox's replacement.