Goggin Ice Center hosts Valentine's skate event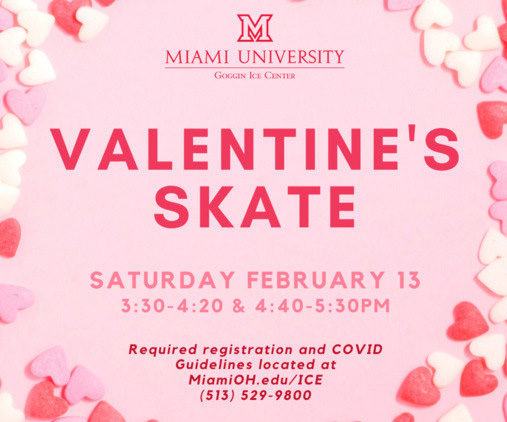 Goggin Ice Center is hosting "Valentine's Skate" sessions from 3:30 p.m. to 4:20 p.m. and from 4:40 p.m. to 5:30 p.m., Saturday, Feb. 13. 
Admission is open to the public for $7.50 per person, with free skate rental. 
Online registration is required for both skating sessions because of admission limitations due to COVID-19. 
Participants must wear face masks at all times, on and off the ice.