Miami and CVG to partner in aviation innovation at university airport
The Miami University Airport (OXD) is a 4,011-foot strip of runway that is parallel to Fairfield Road, about two miles west of Oxford. It sits on 300 acres with several yellow brick structures that were built in the 1940s. As of last Thursday, not a human being or a single airplane was in sight on the premises. 
Last week Miami agreed to lease its airport to Cincinnati's International Airport (CVG) for $84,000 a year, for five years. 
OXD was built in 1944, according to the sign at its entrance. At the time it was constructed, there was a country-wide emphasis on the growth and development of airports for national security reasons. Over the years, it has hosted flight-training programs, law/drug enforcement flights and military practices. It is a general aviation facility, which means it deals with private and corporate aircraft, but not commercial passenger service. 
According to the university, the airport facilitates an average of about 20 flights a month. Rental space is offered to private owners who keep their small planes there.
In fact, since the university sold its plane two years ago, it does not keep any employees at the site, according to Cody Powell, Miami's Associate Vice President of Facilities Planning & Operations.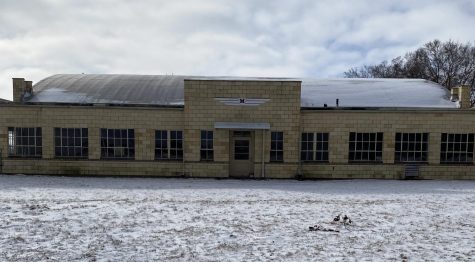 Since OXD is a general aviation airport, the university accepts federal funds to maintain it. Therefore, Miami is obligated to operate it. Powell estimated that Miami spends about $125,000 to maintain the facility each year. 
Assuming the Federal Aviation Administration (FAA) approves the pending lease arrangement with CVG, the bucolic emptiness of the Miami airfield will soon change.
"Over the last several years, the CVG team has been focused on growing and diversifying the airport business," said Candace McGraw, chief executive officer of CVG. "I could not be more pleased with this partnership with Miami University and the opportunity to manage the OXD Airport. CVG will bring our airport business know-how to handle the day-to-day affairs of OXD."
CVG opened in 1947, just three years after OXD, but it is a much larger operation. It sits on 7,700 acres of land, has four runways, can handle any size aircraft and has an estimated $6.8 billion economic impact on the region, according to its website. In 2019, 9.1 million passengers went through CVG. It is the seventh-largest cargo airport in North America.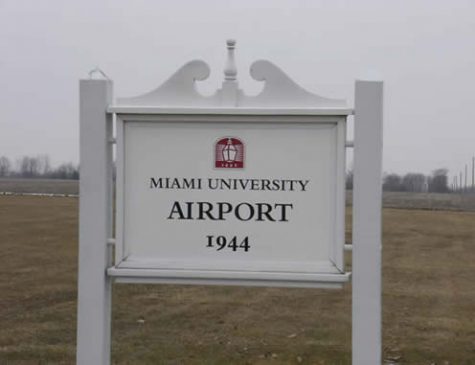 As Powell noted, while Miami's function is to educate college students, CVG's core business is running airports.
"By partnering with CVG, Miami is tapping into unparalleled expertise and knowledge to improve airport services and benefit the entire region," said Miami University President Gregory Crawford, in a press release announcing the deal. "This long-term commitment to OXD airport will create more avenues for collaboration between CVG professionals and Miami's faculty, and more opportunities for our students in terms of potential projects and internships."
McGraw has said one of the things it wants to do at the Oxford facility is growing the general aviation business, which CVG has very little space for. While that would mean more flights in and out of the facility, don't expect to see big passenger jets touching down. Currently, there are no plans for passenger service. 
"We plan to staff the airport with a full-time airport manager, and more staff resources from CVG will be committed to making our management of OXD successful," McGraw said. "We don't expect to see a huge uptick in airport activity — it will remain a GA, or general aviation, airport. However, CVG believes we can optimize the fundamentals of this airport's business."
CVG also plans to work with Miami on developing innovative new technologies, McGraw said.
"We believe that, over time, this airport can serve as a laboratory for aviation innovation to the benefit of us at CVG, as well as the Miami community," McGraw said. "Whether that be through learning experiences or testing the new and next in aviation right here in Oxford, Ohio."