Virtual talk on history of Blacks at Miami kicks off Black History Month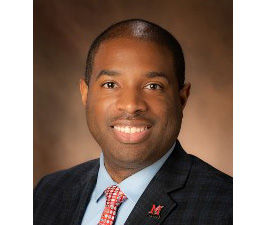 Seth Seward, the university's assistant director of alumni relations, will present "African Americans at Miami," a virtual program looking at the struggles and triumphs of Black people and the history of Blacks at Miami, 6 p.m. Tuesday, Feb. 2. 
The program, presented at the beginning of Black History Month, will cover the history of Black people at Miami from the 19th century to the present.
Register here to view the program.  The presentation is sponsored by Miami University Libraries, Miami University Center for Student Diversity and Inclusion and the Division of University Advancement.