Miami's art museum offers three new exhibitions
The Miami University Art Museum released its line up of three new exhibitions for the spring 2021 season this week.
The three exhibitions, which opened on Jan. 25 and will be on display through June 11 are: "Sacred Songs: Antiphonals & Illuminations," "Miserere: Rouault's Plea for Mercy" and "Confronting Greatness: A Celebration of Women Artists."
"Sacred Songs: Antiphonals & Illuminations" showcases songs and Bible manuscripts from the 14th century, written with ink on paper. "Miserere: Rouault's Plea for Mercy" is a collection of Christian French art from the French artist Georges Rouault (French, 1871-1958), and "Confronting Greatness: A Celebration of Women Artists" shows art from different female artists from wide a range of years.
Due to the ongoing pandemic, museum-goers are now able to take a virtual option and view the new exhibitions online instead of in person. 
"It's arguably not the same experience as coming in person, but people are still able to check them out, do research, or even decide whether or not if an exhibition is worth coming to see in person," said Sherri Krazl who is in charge of marketing and communications for the museum.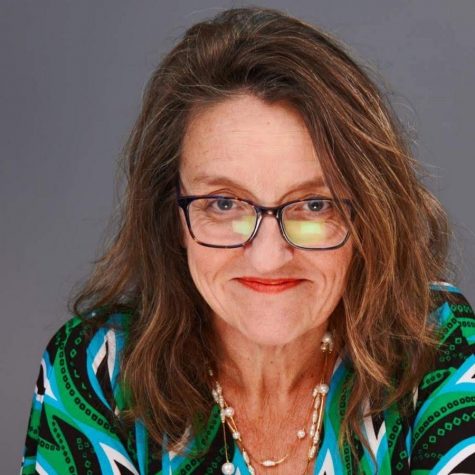 Those who want to go in-person can schedule an appointment 24 hours in advance with the museum's registration system to view the different exhibitions. Because the system is new, current hours for registration may change in the future. Additionally, no more than 10 people can view the exhibits at the same time. 
While the virtual viewing alternative is available, Krazl said she sees the benefits of making a reservation and actually coming to the museum. 
"Normally guests would come and go in and out the gallery and we wouldn't know who they were and would have no way to contact or connect with them," Krazl said. "Now we're able to talk to them, ask them if they want to sign up for newsletters, or ask if they want to sign up for a membership at the museum." 
"Due to the pandemic, attendance has gone down as older people, who are at greater risk of catching the COVID-19 virus, have opted to stay away," Krazl explained.
With this in mind, Krazl and the staff try to do everything they can to make sure that the in-person experience is worthwhile. 
"It's been nice making sure that we're open and available to students and people for research, enjoyment, or whatever the case may be. It's what we love to do," she said. 
Krazl said she is pretty optimistic about making the museum and its exhibits available virtually. 
"Going forward, we might just have a virtual option always be available since it seems like the norm now. We definitely want to be accessible to students or anyone interested in the arts," Krazl said.
Whether you decide to go online or in-person, don't forget to check out the Miami Art Museum's online magazine, Visual Arts At Miami, to view different in-depth look at exhibitions, see upcoming events and so much more.