Dorothy Haines, a lifelong teacher and gardener, dies at 88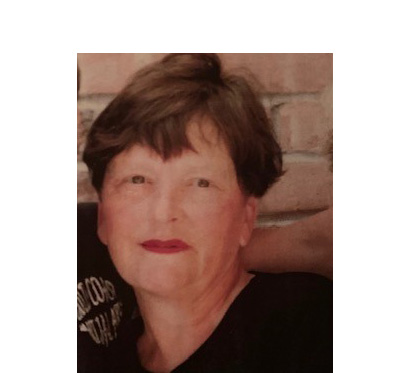 Dorothy "Dottie" Ellen Haines was a beloved sister, mother, grandmother and teacher, who returned to Oxford in retirement and then went back into the classroom as a substitute teacher.  
Haines, 88, died peacefully on Jan. 14 in Massillon, Ohio. 
Born on Christmas Day in 1932 to Josiah and Leona Hillegass, Haines grew up in Akron, Ohio. 
According to her son, Douglas Haines, she completed her undergraduate degree in education at Miami University in 1958. Months later, she began her teaching career as a kindergarten teacher in Elkhart, Indiana. In 1960, Haines moved to Sidney, Ohio, where she taught early elementary students for more than 20  years. Haines moved to Missouri in 1982, after accepting a teaching position with the Springfield school system there. She taught kindergarten through middle school for more than 20 years. During this time, she earned both a master's and a specialist degree in Educational Administration from Missouri State University.  
After retiring in 2006, and moving back to Oxford, Haines' love for teaching drew her back into the classroom, her son said. She worked into her early 80s as a substitute teacher for the Hamilton School District. 
Haines spent the final years of her life in Canton, Ohio, which allowed her to spend some quality time with her brother, Larry. But Oxford, the town of her alma mater, always held a special spot in her heart, said her son. 
"Of all the places she's ever lived, Oxford was number one," he said. 
In addition to teaching, Haines loved spending time with her Siamese cats, gardening, collecting antiques and going to baseball and football games. Loved ones remember her for her "green thumb," as her flower and vegetable gardens were always on display, said Douglas Haines. 
Growing up in Akron, Haines loved to go to Cleveland Indians games with her father. According to her family, however, Haines' true love was football. She experienced her first contest as a cheerleader at Akron East High School. Though she was an avid Pittsburgh Steeler fan, she especially enjoyed college football and attended many Notre Dame and Miami RedHawks games, as well as high school games to watch her sons play.
In addition to her son Douglas, she is survived by two other children, David Kris Haines and Debra Lynn Lynch; her brother, Larry Hillegass; and four grandchildren. 
Due to COVID-19 pandemic restrictions, her son has said there will be a private family service at a later time. Reed Funeral Home Canton Chapel is handling funeral arrangements. Condolences may be made by signing the funeral home's online guestbook.