Miami and Oxford partner to celebrate MLK Day
The Oxford and Miami University communities partnered to celebrate Martin Luther King Jr. Day, Monday, Jan. 18, with two virtual events. 
The first was a YouTube video hosted by the Oxford chapter of the NAACP, titled "Good Trouble," and the second was a virtual conversation with African-American poet Nikki Giovanni.
The "Good Trouble" video featured speeches of local leaders such as Fran Jackson, president of the Oxford chapter of the NAACP, Oxford Mayor Mike Smith, Miami President Gregory Crawford and others.
The video dedicated a large amount of time to the Freedom Summer Project of 1964 and Miami's connections to it.
Crawford made a point to reference the three slain social workers participating in the Freedom Summer Project in 1964, who left from the Western College for Women (now part of Miami University) to help register Black voters in the deep south.
"James Chaney, Andrew Goodman and Michael Schwerner understood Dr. King's message that each of us has a responsibility to call for change and to work towards a more just and equitable society," Crawford said in the video.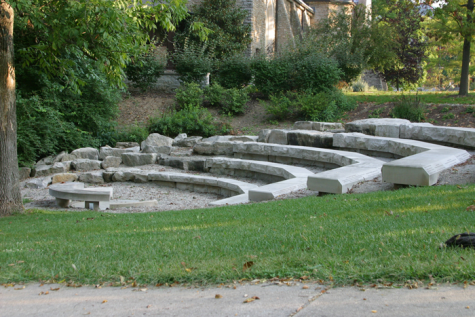 Crawford announced that Miami would be dedicating the common areas of three Western Campus buildings in their honor. 
While the program made reference to Miami's Freedom Summer Memorial, Ronald Scott, a faculty emeritus featured in the program "Good Trouble," said Miami could look into promoting the site on campus more to help those remember the event.
"I think people ought to go there once a year and soak it up. It's built in a point where you can rejuvenate," Scott said. "On a cool windy day, you can hear the wind chimes and there's nothing like it. It's an easy trip down memory lane in terms of remembrance of our cause for social justice."
The second program created for the Oxford community was a virtual event in the form of a Zoom call. Titled "Anti-Racist Activism Then and Now: A Conversation with Nikki Giovanni," the lecture featured the poet as she joined a panel of students and staff of Miami University.
Rachel McMillian, a graduate student of Miami University and a member of the panel, said the experience was a memorable one.
"Talking with Giovanni was just amazing, you know she's like a living legend and I've studied her stuff for years," said McMillian, who is studying educational leadership. 
While the event took place on Zoom, McMillian said she was pleasantly surprised on how easy it was to converse with Giovanni.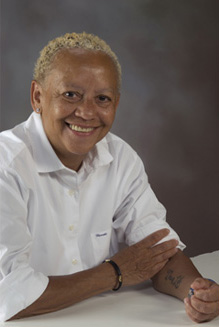 "I was glad at how informal but professional it was; like more of a conversation," McMillian said. "It was like a conversation with an elder leader, instead of watching a lecture I was right there with her sitting at her feet."
While the city was unable to meet for an in-person celebration, Mayor Michael Smith said he felt like Miami and Oxford partnered for a virtual ceremony they can all be proud of.
"To have everyone come together and join hands like we usually do is great, and I miss that, but obviously this year is different," Smith said. "I think the speakers were great, and their messages were influential."
Scott said he hopes that the events can help serve as a remembrance to push for issues that to him matter most.
"I think that Oxford citizens can stay involved, engaged and push for the issues of equality and liberty and continue to vote," Scott said. "If we keep the spirit alive, we can keep the memory of MLK alive."