Miami prepares for spring semester amid pandemic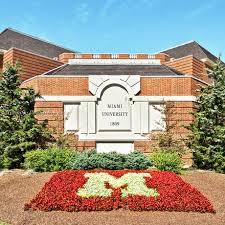 Miami University begins classes for the spring semester on Monday, Jan. 25.
All Miami students returning to Oxford will undergo mandatory COVID-19 testing, as well as being subject to wide-net and surveillance testing throughout the semester.
On Wednesday, Jan. 20, as students returned to Miami, the university reported nine new cases of COVID-19, the highest daily total since the first of the year. In the seven days prior to that the university averaged 4.3 new cases per day, also the highest since the first of January. It reported an average of 1.3 people per day recovering from the virus during the same seven days.
Miami's COVID-19 dashboard said it already has 59 active cases between students and employees as of Wednesday. Miami has had a total of 2,660 COVID-19 cases since August.
Spring graduation is scheduled for May 15. Miami University has not yet announced any specific plans regarding the ceremony.