Biden names Miami grad White House director of speechwriting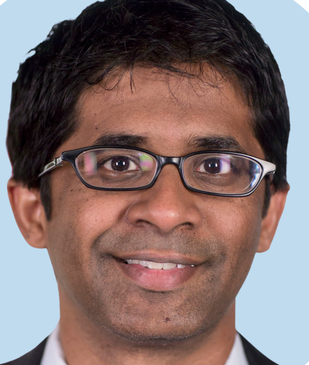 The speeches you hear from President Joe Biden may have come from the pen of Miami University graduate Vinay Reddy.
The Dayton native has been named White House director of speechwriting for the incoming administration. 
Raised in the Dayton area by Indian-American immigrants, Reddy graduated from nearby Centerville High School in 1997 and went on to earn a bachelor's degree from Miami University in 2001. During his time at Miami, Reddy double-majored in both political science and philosophy, as well as played tennis on the men's varsity team.
"It's very exciting to hear," said Bryan Marshall, chair of the Miami University Department of Political Science. "I think it's great for both Miami and it speaks to our students and our alums."
"I am hoping that Mr. Reddy helps Biden's team with values such as justice and equity that philosophy students are taught here at Miami," said Elaine Miller, chair of the Department of Philosophy.
Previously, Reddy had worked under Ohio senator Sherrod Brown, but soon found himself working for the federal government as senior speechwriter for the United States Environmental Protection Agency and the United States Department of Health and Human Services under the Obama Administration.
It was in Biden's second term as vice president where the two became familiar with each other as Reddy became Biden's chief speechwriter.
After a stint as the vice president of strategic communications for the National Basketball Association, Reddy again worked under Biden, serving as a senior advisor and speechwriter for his presidential campaign last year. 
In the midst of his own transition from New York, where he has been living, to Washington, Reddy could not be reached for comment.