Miami football welcomes new class of RedHawk recruits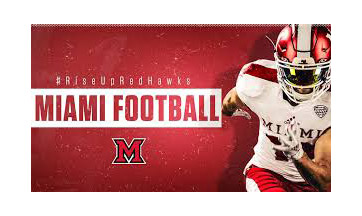 While the rest of the university was on winter break, Coach Chuck Martin welcomed the future of the school's football program.
On Dec. 16, 21 high school seniors autographed a dotted line, and in doing so, committed their future academic and athletic eligibility to Miami University.
The newest class of RedHawk football players includes 11 players from the Tri-State area, as well as one from Illinois, two from Michigan, four from Pennsylvania, two from Missouri and one from North Carolina.
According to 247sports.com, which compares the recruiting success of schools around the country, Miami's newest recruiting class ranks 81st in the nation and second in the Mid-American Conference (MAC), behind Toledo. The 22 committed recruits, including one who has verbally committed but not officially signed, have an average rating of 81.31 out of 100.
"As you win, you can attract better and better players, so we're at a position of strength in recruiting," Martin said in a press conference announcing the class.
"We know we're going to win and we know we're going to be highly competitive and have a chance to fight for conference championships, so (I'm) really excited about the group overall and can't wait."
While Miami normally celebrates recruits signing their National Letters of Intent, this year's event was held virtually, hosted by Steve Baker, the voice of the RedHawks, and Coach Martin. Fans can view the entire Signing Special on miamiredhawks.com.
Signing day provided a glimmer of hope for the future for some fans, after the RedHawks' 2020 season was severely limited due to the COVID-19 pandemic. Miami only played three of its scheduled six games, beating Akron and Ball State and losing at Buffalo. Games against Ohio University, Kent State and Bowling Green were cancelled due to positive COVID tests and subsequent contract tracing.
"We would've liked to get more than three games in but those were bonus games and [there were] still some memories made, so it was definitely worth it from my standpoint," Martin said. "It was a short season but it was certainly better than no season at all."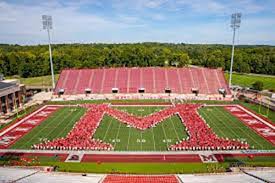 The NCAA announced in August that all collegiate athletes would be awarded another year of eligibility due to imbalances between schools and conferences and schedule uncertainties throughout the 2020 season. The NCAA also awarded future scholarship relief to schools where seniors choose to return and redeem their additional year of eligibility, adding temporary scholarship slots to the 85 currently available to the Miami football program.
Besides having the regular season severely limited, Martin and his players and staff were unable to hold the usual team camps during the spring and summer.
He said the one benefit of not being able to hold practices or scrimmages throughout the offseason is that he and his staff were able to devote most of their time and energy to recruiting.
"With COVID hitting in the spring, we had nothing but time to recruit," Martin said.
Martin said the majority of the 2021 class had already been introduced to the program through junior days, which are invitation-only unofficial visits to schools where potential recruits and their families can get a sense of the program in the spring of their junior year.
"The wheels were already in motion," Martin said. "We had already started our process of recruiting, so it was more just finishing off that class."
He expects the real challenges with recruiting will begin now in making connections with current high school juniors, who are typically introduced to the program before their senior seasons kick off in the fall.
The 2021 class notably includes two quarterbacks — Henry Hesson from Avon High School in Plainfield, Indiana and Kamell Smith from Eastern Guilford High School in Burlington, North Carolina — to make up for the lack of depth that the RedHawks had at the position this year.
Ten of the signed players are listed as offensive players while the remaining 11 play defense.
The group also features four offensive linemen, five defensive backs, three defensive linemen, three linebackers, one running back and three wide receivers.
The entire 2021 recruiting class can be found here.