Ohio's representatives respond to Trump's second impeachment
Donald Trump became the first president to be impeached twice when the House of Representatives voted for an article of impeachment 232-197, Wednesday, with 10 Republicans joining the Democrats in approving the resolution.
It was the most bipartisan presidential impeachment vote in the country's history and reflected congressional fury at the mob of Trump supporters that overran the Capitol building on Jan. 6. The mob sma windows, looting offices and caused the deaths of five people, including a Capitol police officer. 
Republicans who opposed the impeachment said the move will only further divide the nation, while Democrats have expressed the need for President Trump to be held accountable for his role in inciting the Capitol riots. Earlier on Jan. 6, at a rally near the White House, Trump had urged the crowd of supporters to go to the Capitol as a show of force. 
Senate Majority Leader Mitch McConnell has said that he will bring senators back into session on Jan. 19 — the last day of Trump's term — to begin the trial. 
"Given the rules, procedures and Senate precedents that govern presidential impeachment trials, there is simply no chance that a fair or serious trial could conclude before President-elect Biden is sworn in next week," McConnell said in a statement. "Even if the Senate process were to begin this week and move promptly, no final verdict would be reached until after President Trump has left office."
The historic and unprecedented nature of the impeachment has prompted comments from most of our elected leaders, as well as online responses from some members of the public. Below is a sampling from those representing us.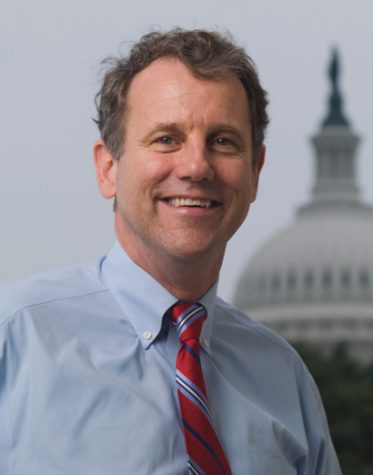 U.S. Sen. Sherrod Brown, (D-Mansfield)
"Since the vice president has failed to invoke the 25th Amendment, Congress is moving forward on impeachment. We heal the nation by coming together as Americans to show the country and the world that we will not tolerate violent attacks on our democracy and our citizens, even if they are encouraged by the President of the United States," Sen. Sherrod Brown said in a statement issued after the impeachment. "The violence, division and conspiracy theories will not end until all Republican leaders join us in making clear that this election was fair, Joe Biden will be our legitimate president and our democracy is worth defending."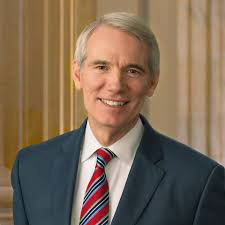 U.S. Sen. Rob Portman, (R-Terrace Park)
"The attack on the U.S. Capitol was an attack on democracy itself, and the president bears some responsibility for what occurred. It was important that the president clearly stated today that violence of any kind is unacceptable," Sen. Rob Portman said in a statement released Wednesday. 
"Today the House voted to impeach the president for his role in the events of Jan. 6. If the Senate proceeds with an impeachment trial, I will do my duty as a juror and listen to the cases presented by both sides," the statement said.
"President-Elect Biden has rightly said he wants to set a new tone for greater unity as his administration begins. All of us should be concerned about the polarization in our country and work towards bringing people together. If the Senate conducts an impeachment trial, among my considerations will be what is best to help heal our country rather than deepen divisions."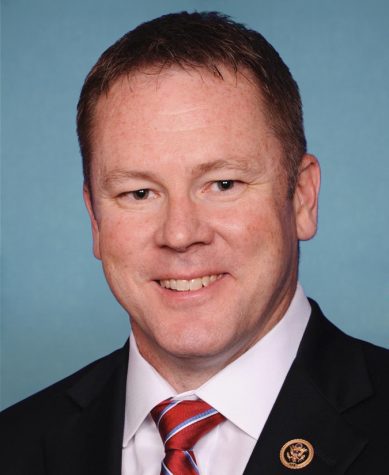 Rep. Warren Davidson (R-8th District, representing Oxford)
On Wednesday night, Rep. Davidson said via Twitter (@WarrenDavidson) that he will "oppose any and all efforts by Congress to influence Vice President Pence to invoke the 25th Amendment." 
He followed up, saying, "I similarly reject House Democrats' politically motivated bid to impeach President Trump a second time."
"The Senate cannot possibly hear the rushed case for impeachment before President Trump's term in office expires. To hold a trial after President Biden takes office would serve only to rub salt in America's wounds."
"I will not participate in this political effort to further divide Americans under the guise of impeaching a man who will not be in office within a few days."
"If President Biden is serious about unifying this country, he will make his first one hundred days about rebuilding this country's economy and listening to the men and women who feel unheard by their government." 
Rep. Steve Chabot (R-1st District, representing western Hamilton County and much of Warren County)
While Rep. Chabot has not released a statement following Wednesday's vote, he voted against the resolution to impeach. On the House floor during Wednesday's debate, he said: "America is at a crossroads. As the violent riots at the Capitol last week so painfully and shockingly reminded us, the unhinged partisan rhetoric too often consumes the political dialogue in this country has become toxic, and is tearing us apart."
"If we continue down this path, there's no telling how much damage to our union there may be. Sadly, that's what's happening here today. The majority is rushing through yet a second impeachment of President Trump, who has but seven days remaining in office. As prominent Constitutional law professor Jonathon Turley has cautioned, today a dangerous precedent is being set that could lead to the normalization of snap impeachments, without any hearings or any meaningful discussion or debate. The majority is ramming through this House, the most potent tool at our disposal, without a single hearing, turning a process that usually takes months into a few short hours."
"We haven't heard testimony from a single witness. We haven't heard from any experts on the nature of these charges, nor the damage this effort could inflict on our republic. We didn't even know how this debate would unfold until nine o'clock this morning."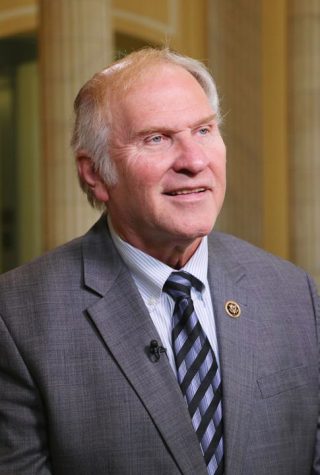 "This is truly an unprecedented situation, and one which could cause irrevocable harm to our nation. But Madame Speaker, it doesn't have to be this way. We don't have to continue down this misguided path. We could instead follow the wisdom provided by none other than Abraham Lincoln during another divisive time in our nation's history, and listen to the better angels of our nature. We could choose a more positive, constructive path and vote down this ill-conceived effort."
"We should tone down the political rhetoric. We should work together to solve the problems that face our nation. We should put aside our differences and find common ground. And we should bring Americans back together, because there's no crisis we can't overcome if we stand united." 
Many constituents were outraged by Chabot's calls for unity on the House floor, including Twitter user Amy Morris (@amynotlp), who said: "I refuse to 'put aside our differences' until you admit Trump is a danger to our democracy and hold him and your colleagues accountable for their lies and actions. Otherwise, your call for unity is hollow and disingenuous."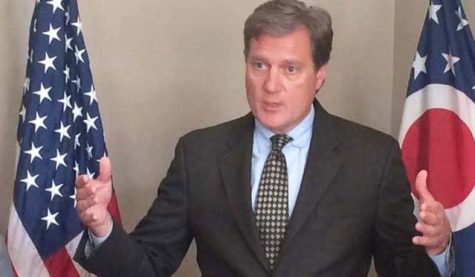 Rep. Mike Turner (R-10th District, representing areas north of Oxford including Dayton)
Rep. Mike Turner, who also voted in opposition of the resolution to impeach Trump, but did not take the House floor, released a statement on Twitter (@RepMikeTurner) Wednesday explaining his opposition vote, saying:
"Last week's assault on the Capitol, the Constitution and our democracy was reprehensible. A violent mob rioted and stormed the Capitol in a futile attempt to overturn the results of a free and fair election. They failed. In less than a week, President Trump is leaving office disgraced and discredited for his efforts to overturn the 2020 election. However, Speaker Pelosi's snap impeachment is absent due process, hearings, witnesses and violates our responsibilities under the Constitution. For these reasons, I could not support it."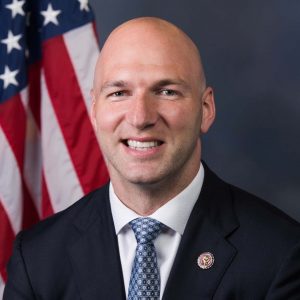 Rep. Anthony Gonzalez, the only Ohio Republican to vote in favor of the impeachment resolution (R-16th District, representing areas surrounding Akron and Cleveland)
"Like many of those around our district, I have spent the past few days trying to make sense of everything that unfolded at the Capitol on Jan. 6. In rehashing the day as I experienced it, consulting with law enforcement, and watching footage of the events before and during the attack, I have come to the following conclusion."
"The President of the United States helped organize and incite a mob that attacked the United States Congress in an attempt to prevent us from completing our solemn duties as prescribed by the Constitution. In doing so, five people have died — including a Capitol police officer — many more have been injured, and our democracy has been shaken. The vice president and both chambers of Congress had their lives put in grave danger as a result of the president's actions in the events leading up to and on Jan. 6. During the attack itself, the president abandoned his post while many members asked for help, thus further endangering all present. These are fundamental threats not just to people's lives but to the very foundation of our Republic," said Rep. Gonzalez in a statement posted to Twitter (@RepAGonzalez). 
"When I consider the full scope of events leading up to Jan. 6 including the president's lack of response as the United States Capitol was under attack, I am compelled to support impeachment."