Marilyn Sherman, longtime Miami University employee, dies at 86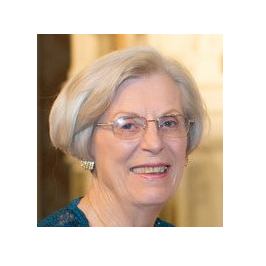 Marilyn Sherman was an active volunteer in the Oxford area and for 18 years worked as an accountant at the Bursar's office and later in the Shriver Center at Miami University. 
Sherman, 86, died Dec. 29, at Woodland Country Manor, Somerville, after contracting the COVID-19 virus, according to her daughter Tammy Young. 
Sherman was born on Nov. 19, 1934, in Botkins, Ohio. She lived for 53 years in Oxford. Young said that her mother was involved in a lot of volunteer work and had a lot of hobbies.
"It's hard to explain, but my mom was always busy," said Young. "She never found a lot of time to sit down. She was always working on a different project."
Sherman volunteered at McCullough-Hyde Memorial Hospital Auxiliary for at least 20 years and at St. Mary's Church, Oxford, where she was a member.
Sherman also volunteered at the Miami University Art Museum as a docent for several years. 
"They had several tours for the museum, especially children," said Young. "My mom loved the children's tours." 
It was a love of art that prompted Sherman to get her art degree from Miami when she was in her 60s, her daughter said. 
Sherman loved to tend to her yard and enjoyed being outdoors. She was also an amazing seamstress, according to her daughter. Sherman also enjoyed painting. 
In addition to her daughter Tammy, Sherman is survived by her husband of 63 years, Robert Sherman, who also worked at Miami University. She also is survived by two other children, Melanie Stupak and Van Sherman, five grandchildren, and two great-grandchildren. 
The family plans to have a memorial mass and funeral in the future, but none at this time due to COVID-19.
Instead of flowers, the family asks for donations to be made to the St. Jude Children's Research Hospital and the Ronald McDonald House Charity.