Area sees first snowfall of season
Oxford received its first snowfall of the season overnight on Monday, Nov. 30 and into the morning of Tuesday, Dec. 1.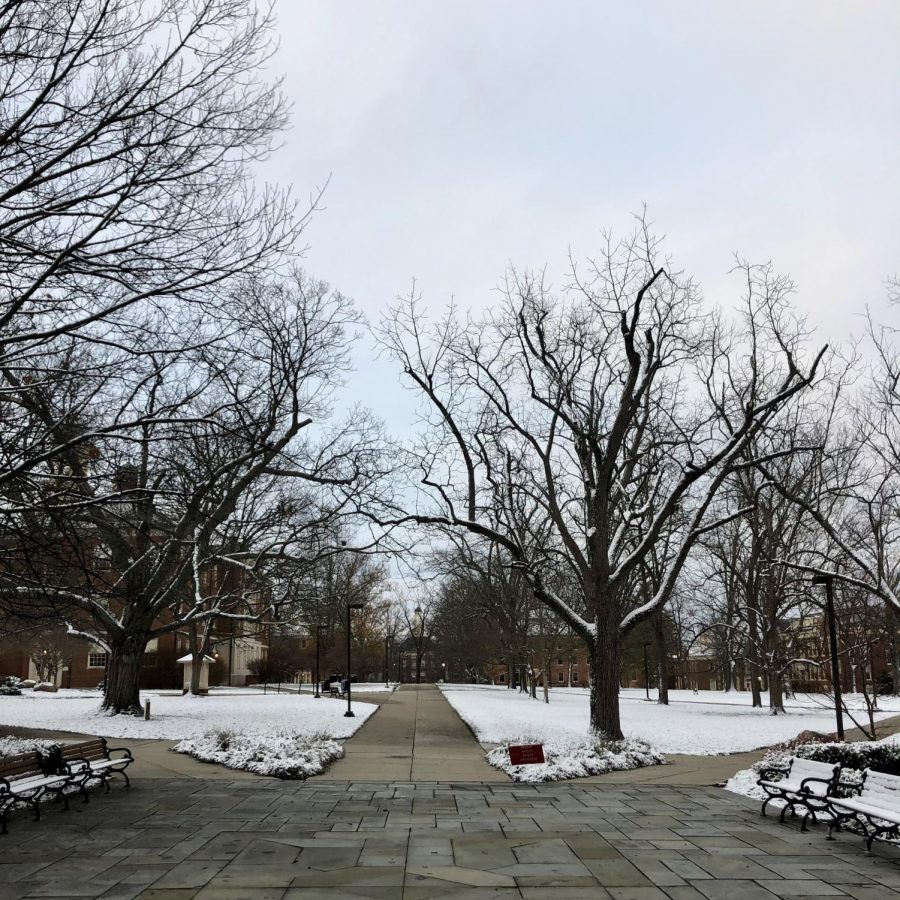 According to the National Weather Service, the area around Oxford received 1 to 1.5 inches. The white stuff didn't really stick to the pavement or cause any delays, but those who looked outside on Tuesday morning saw blankets of snow covering the lawns and greens of the town and campus.
Accumulations of up to four inches were recorded by the weather service in northern Ohio, close to Lake Erie.