University plans to deconstruct Williams Hall Transmission Tower
The Williams Hall Transmission Tower, an Oxford landmark for 60 years, is soon coming down. 
Preliminary work is set to begin Nov. 30 and deconstruction of the tower is to start Dec. 7. The project is scheduled for completion by Dec. 31, said Cody Powell, associate vice president for facilities, planning and operations at Miami.
The tower, visible for miles, is located immediately behind Williams Hall on Oak Street, where the university's Department of Media, Journalism & Film is located.  
During the demolition period,  the parking lots around Williams and Wells Halls, as well as the north lot of Phillips Hall, will be closed.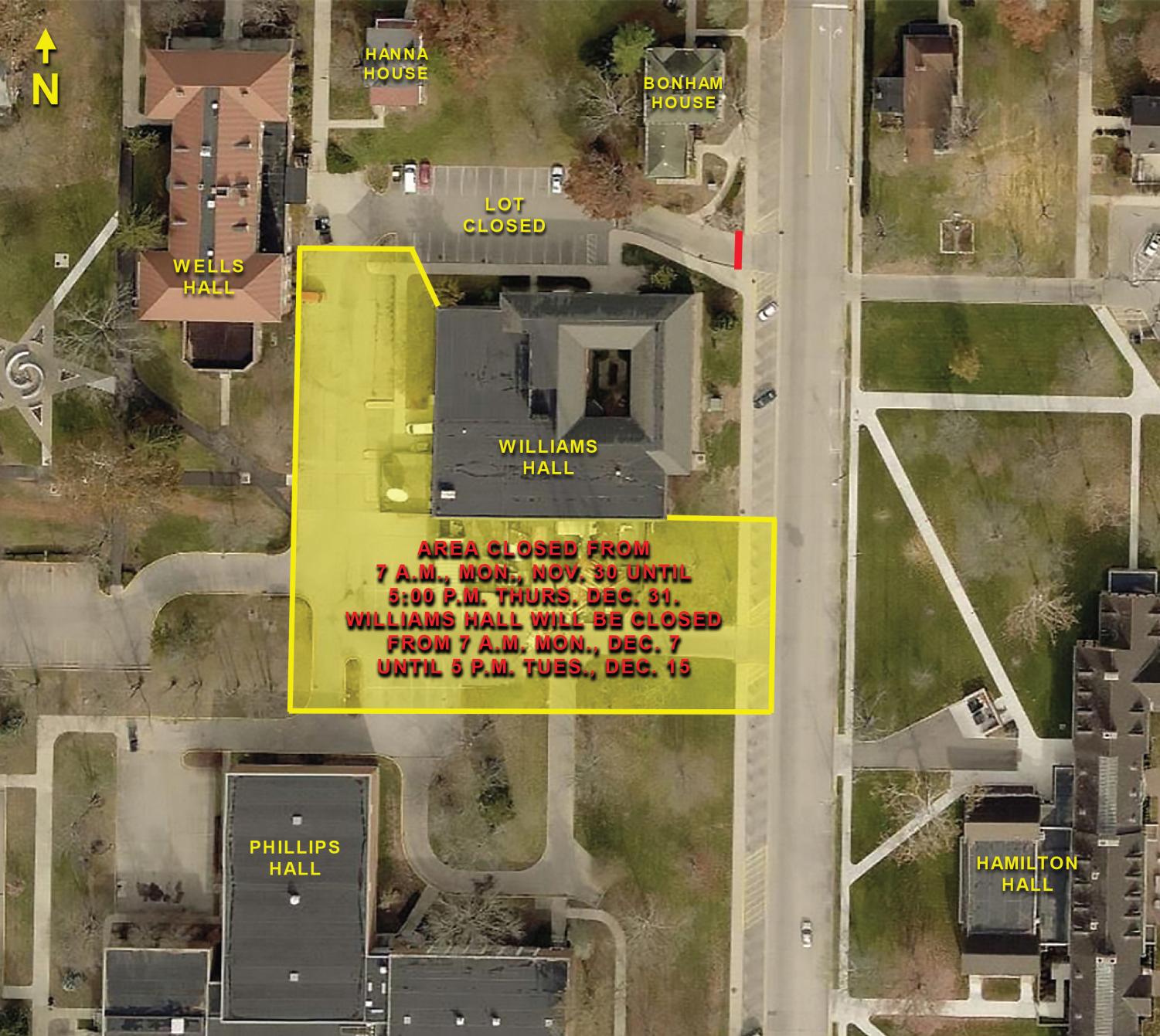 The three-legged tower stands 288 feet tall and is topped by a 54-foot antenna formerly used by WPTO TV, for a total height of 342 feet.  According to the university, the tower is being deconstructed because it has outlived its usefulness. The tower was built in 1957, at the same time as Williams Hall, Powell said.
WPTO, a public television station (Think TV — channel 14), stopped using the tower in the early 2000s, moving to a taller structure in Cincinnati. The tower has been used for amateur radio, WMUB broadcasts, until about 2010. It was also a foundation for various cellular providers until this fall when the last carrier removed its equipment, Powell said.
WMUB ceased independent operation about a decade ago and now is just a repeater station for WVXU, the Cincinnati-based public radio station. 
The deconstruction and disposal cost is $137,000, with other associated costs bringing the project up to $160,000, Powell said. 
"Because of the height of the tower, we are required to maintain the flashing beacon at the top. This requires staff to perform a daily check and paperwork," Powell said. "The cost of maintaining such a structure becomes less feasible since it isn't really required. In addition, having a structure with this kind of age in the middle of our campus has risks associated with it."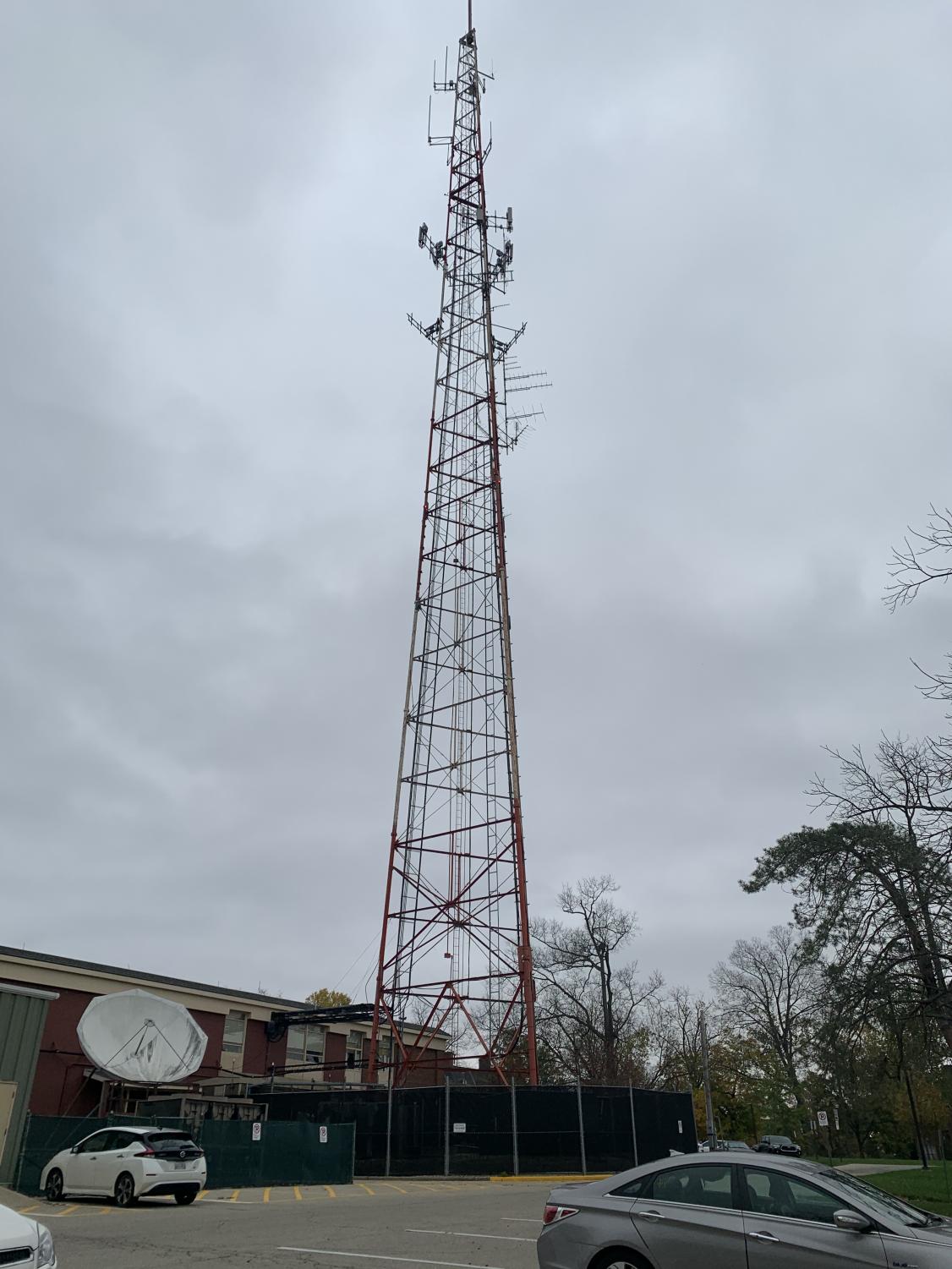 The tower has had its share of negative publicity. In March 2016, a despondent Miami student committed suicide by jumping from the tower. A new security fence was then built around the base of the structure.
Cables, wiring and other equipment attached to the structure were stripped off the structure earlier this year and in recent weeks several small outbuildings at the tower's base were demolished. The university announced earlier this year that its long-term facilities plans envision demolishing Williams Hall sometime in the next few years and relocating the Department of Media, Journalism & Film to Bachelor Hall.
Because of its height, the tower was an easy reference point when giving directions to newcomers on campus. Cranes will be erected around the site and the tower will be dismantled in pieces, according to the construction specifications provided by the university.