Community Arts Center hosts musical snacks on Wednesday afternoons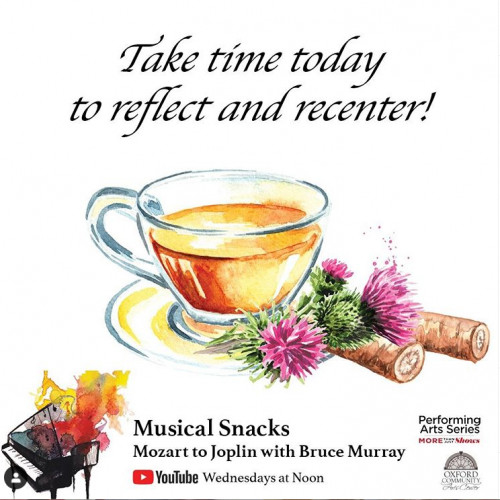 Wherever you are at noon on Wednesdays throughout the fall starting Nov. 18, take a break to listen to a few minutes of music selected, performed and recorded by Bruce Murray in the ballroom of the Oxford Community Arts Center.
These musical snacks range from Mozart to Scott Joplin and may be seen and heard on YouTube throughout the fall. 
These performances are sponsored by the Miami University Performing Arts Series and the Oxford Community Arts Center.