Richard Nault, former dean of students, leaves lasting impact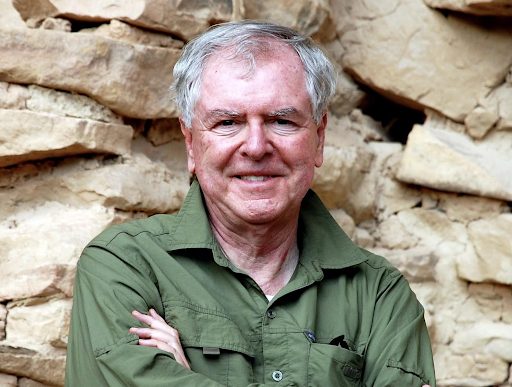 Richard L. (Dick) Nault, former dean of students and vice president for student affairs at Miami University, touched many hearts as a mentor and friend. 
Nault, 78, died on Oct. 21, in a Cincinnati hospital, after a fall he took on a walk to get some fresh air. Nault had been struggling with some underlying health conditions prior to his death, according to family members. 
Born on May 10, 1942, in Griffith, Indiana, Nault grew up with his sister, Linda Gibson. After getting his bachelor's degree at Ohio Wesleyan and his doctorate degree at University of Chicago, he began teaching. 
He was an elementary school teacher, an assistant professor at Washington University in St. Louis and the founding president of St. Louis' Cardinal Ritter College Preparatory High School.
His career at Miami began in 1983 and ended with his retirement in 2008. He first served as the associate director of the Honors Program eventually becoming its director. He became dean of students in 1992 and vice president of student affairs in 2000. 
As dean of students, he hired Kristine Stewart in 1995, who would become a close colleague and friend. She worked with the parent's office and they both teamed up for the parent's council. 
No matter what position he held, Nault continued to foster mentoring relationships with students, Stewart said. 
"I never could imagine how he made the time for so many people," Stewart said. "And rarely did he miss a Miami sporting event. He was Miami's Energizer Bunny, he just kept on going."
She said Nault always made her feel cared for in the professional setting. At the end of day, she knew good decisions were being made as she worked for him. 
"He made it part of his professional life to know who you were and how you were doing," Stewart said. 
Nault was always a good role model for students. Stewart said he didn't lecture students about behavior because he was already showing them how to act. 
"He was always showing you how to be gracious, generous and what it looked like to forgive," Stewart said. 
When Nault became the vice president of student affairs, he was announced by then-University President James Garland without any extensive interviewing. Garland knew he'd found the man for the job. 
"Why would we look any further?" Stewart said, remembering this honor. 
After his retirement, Stewart and Nault remained friends. During the COVID-19 lockdown, they FaceTimed every week to stay connected during the necessary isolation. 
During his time working with the Honors Program, Nault connected with many students. One group of students have become lifelong friends and are referred to as the Hoops Group.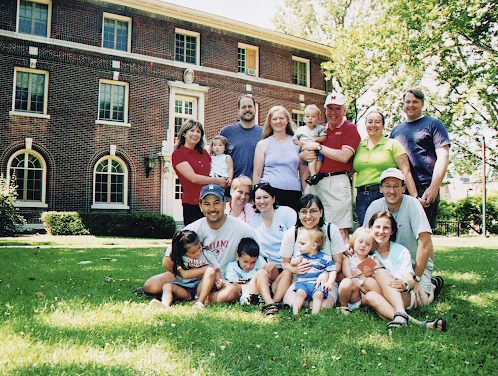 Greg Moody, class of 1989, says Nault shaped his Miami experience. To thank Nault for bringing them together, the Hoops Group created a leadership library for him on their graduation day. They filled the shelves with a careful selection of readings about leadership. 
"We continued to get together every summer after graduation and he joined us," Moody said. "That's when it moved from a student relationship with him as our mentor into a friendship where he was really a part of each of our families." 
As Moody scrolled through the tributes on Nault's Facebook page, he could see how many other lives had been influenced like his. 
"One of the wonderful things I've realized these past few weeks is that Dick had enough for everyone," Moody said. "Somehow he made everyone feel like they were the center of his world."
Nault also was supportive of his sister's family, never having married himself. After Gibson's husband died seven years ago, Nault walked his niece down the aisle when she got married.
"I have three children and, from the very beginning, he was always there for them," Gibson said. "He was like a second father to them." 
In his free time, Nault loved spending time in his garden, though he wasn't fond of the deer that threatened to eat his plants. He was active in Oxford's Holy Trinity Episcopal Church and served as a senior warden there for three years. 
Traveling was another one of Nault's passions. He took each of Gibson's children on special trips. Gibson remembered flying with Nault to Moscow to visit her daughter, who was studying there while a student at Miami.
"I couldn't even begin to tell you all of the places he has been," Gibson said. 
He was also a part of an invite-only men's book club for many years. As Nault read the books, he passed them along to his longtime friend, Janet Feazell. 
The two met when they both bought houses on the same street 36 years ago. 
"Our paths would have not crossed had we not bought houses next to each other," Feazell said. "But he became a part of our family." 
When their oldest child was a freshman in high school, Feazell's family decided to move. When she told Nault, he wept even though they were only going a quarter of a mile away. That was more than 20 years ago and they still stayed close. 
Nault was present for many milestones in Feazell's family. He anticipated both of her children's births, spoke at their weddings, took her sons on college visits and saw her youngest get his Navy pilot wings. 
"People in my life know Dick because they know he was our person," Feazell said. "He made us better people."
In 2017, Nault traveled with the Feazells to California to have Thanksgiving with them. On their drive back to Los Angeles after being in Joshua Tree, the gas station attendant was convinced he was Mr. Rogers. Feazell said he loved it. 
Feazell, a nurse, took on Dick's medical care when he became ill. She was always checking in on him throughout the pandemic. Though her family was able to say goodbye to him, it wasn't easy. 
"I wasn't ready to say goodbye to Dick," Feazell said. "We really miss him."
Nault is survived by his sister, Linda Nault Gibson, her three children and their spouses, and six great-nephews and nieces.
The family will have a private celebration of life ceremony at 11 a.m.  Saturday, Nov. 14, at the Holy Trinity Episcopal Church. The service will also be livestreamed. The family plans to hold a larger gathering in 2021 to celebrate his life with the many people he impacted and loved.