Oxford boutiques remain optimistic despite lull in business
Oxford retailers are surviving the COVID-19 pandemic by rebranding themselves and adapting to changing student spending habits.
When the COVID-19 pandemic struck in March, almost 15,000 students, half the city's population, fled Oxford, leaving local businesses at a loss. 
To rebrand itself, Leeli+Lou, 24 E. High St., is in the process of opening an online store, said Sydney Pritikin, the manager of the local clothing boutique.
Other boutiques in the area managed to stay connected with their loyal customers through social media, mainly Facebook and Instagram. 
In Oxford, small business owners depend on students during the school year for most of their business. They know to expect steady income from August to May, with dwindling numbers during the months of June and July. 
However, when Miami University switched to remote learning in mid-March, the students left and the store owners were hit with the loss of their customer base two months earlier than usual. Some students, particularly those living off-campus, stayed around Oxford in the spring and returned in August, even though face-to-face classes did not resume until more than a month into the fall semester. While this helped the local businesses, things are still shaky, as the fall semester will end at Thanksgiving this year rather than in mid-December.
"During the summer, business was surprisingly still really good, and we did not notice a big difference in sales," Pritikin said. "However, now that we are seeing a second wave, (of the number of positive cases in the area) our clientele is definitely declining." 
Not only are businesses in town feeling the consequences of the pandemic, but so are customers. 
"I used to go shopping every Friday with my friends. Now, I rarely do it." said Katie Herceg, a sophomore marketing and fashion design major at Miami. 
"Many people think Oxford is an area in the middle of nowhere that has nothing going on, but some of my favorite clothing boutiques are actually on High Street," Herceg said. "But with the pandemic, the guidelines set in place have made the experience different, and I have found myself shopping online a lot more."
Boutiques in the area have been following the Ohio guidelines by enforcing the use of masks, social distancing, and limiting the number of customers into the stores. 
Juniper, 9 E. High St., another clothing and jewelry store uptown, has encouraged customers to stay positive during this time. In April, the company posted on Instagram with the caption "We miss our wonderful customers! Hang in there, and enjoy the gorgeous uptown."
The Apple Tree, 28 E. High St.,  started its own line of reusable cloth face masks and have promoted them on its social platforms.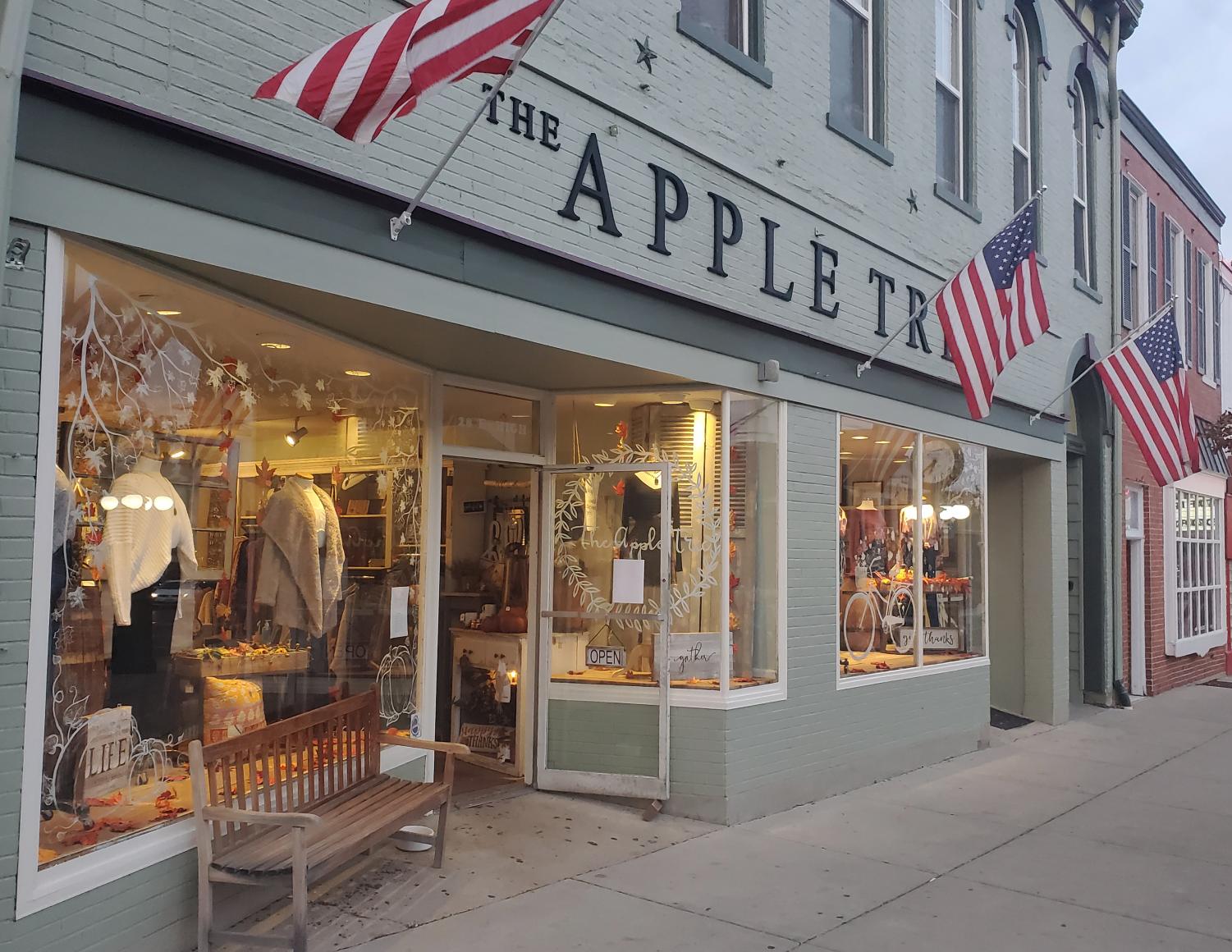 In response to the upcoming holiday season, Pritikin said Leeli+Lou still ordered the same amount of inventory as previous years. "We are hoping we have established enough credibility to bring in the same amount of sales, and are very optimistic for this upcoming year."