City provides free leaf collection program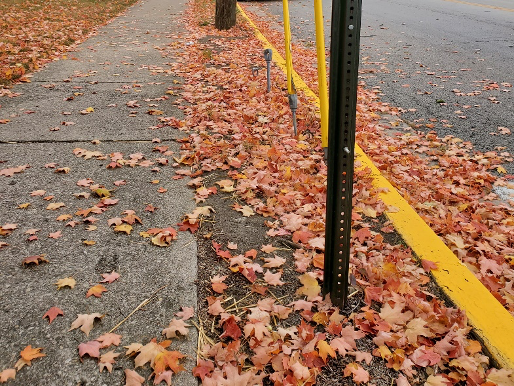 Sweep your leaves to the curb and the City of Oxford will come pick them up. The annual free pick up program began in mid-October and will run through the end of November. According to the city's website, all you have to do is rake the leaves into the gutter. 
"All public streets are covered by this free service to our residents," said Mike Dreisbach, Oxford's service director. "We do focus on the Mile Square during the Thanksgiving holiday to take advantage of the streets with relatively few parked cars."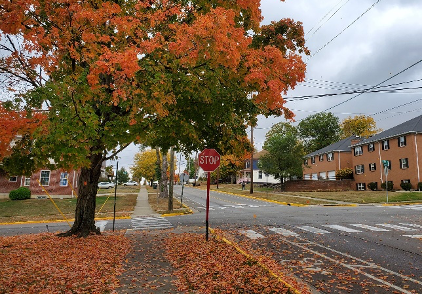 City crews collect the leaves and take them to a central location for composting, Dreisbach said. 
"There is not a specific schedule, as the task varies dramatically based on the neighborhood, tree density, parking density and weather conditions."
According to the city's website, Oxford has 78 species of trees from 23 tree families. The City of Oxford has been recognized as a Tree City USA by the Arbor Day Foundation since 1996.
"The city is pleased to have thousands of trees in our tree lawn areas. The benefits from these trees are immeasurable," Dreisbach said. 
The city has approximately 3,430 trees along its streets, parks and other public places, according to the Tree City proclamation. That many trees generate lots of leaves, but they will be useful. 
According to Dreisbach, all leaves collected through this program are composted at the city's composting facility. That means the leaves will keep out of the landfill and be used in Oxford landscaping projects.  
They will return not as bright green leaves, but chopped up and mashed down black dirt for Oxford, said city councilor and environmental commission member Chantel Raghu. The composting development was the result of meticulous planning. 
"As a small town, we can be a beacon for other cities," Raghu said. "We want to have curbside composting just like traditional recycling eventually."  
According to the city's website, in areas of heavy, on-street parking, people need to rake leaves to a yellow 'No Parking' zone for collection. Vehicles should be moved off the piles of leaves on collection days so that the street can be cleaned.
Here are a few tips for efficient leaf collection to help the city with the program:
Prior to collection, rake your leaves to the edge of your lawn, but not into the street where they will block traffic and cause a hazard to storm drains.

Do not block storm drains or waterways.

Do not bag your leaves.

Make sure leaves are not under, between or around parked cars.

Don't rake anything except leaves to the curb for pick up. Branches, sticks, grass and other yard waste clog the machinery and throw the crews off schedule
For more information regarding composting, view Ohio EPA's website or this flyer.