Celebration of local veterans continues despite pandemic
If you want to know who to honor around Oxford on Veterans Day, Nov. 11, just look for the signs.
The Talawanda High School/Butler Tech chapter of the Family, Career and Community Leaders of America (FCCLA) is placing yard signs in the front yard of any veteran who wants one beginning Nov. 1, to honor the veteran's service.
In previous years, FCCLA has honored local vets with an annual breakfast at Talawanda High School. COVID-19 restrictions against holding large gatherings make that impossible in 2020, so the organization came up with the idea for the signs, said Sharon Gregory, the school advisor to FCCLA.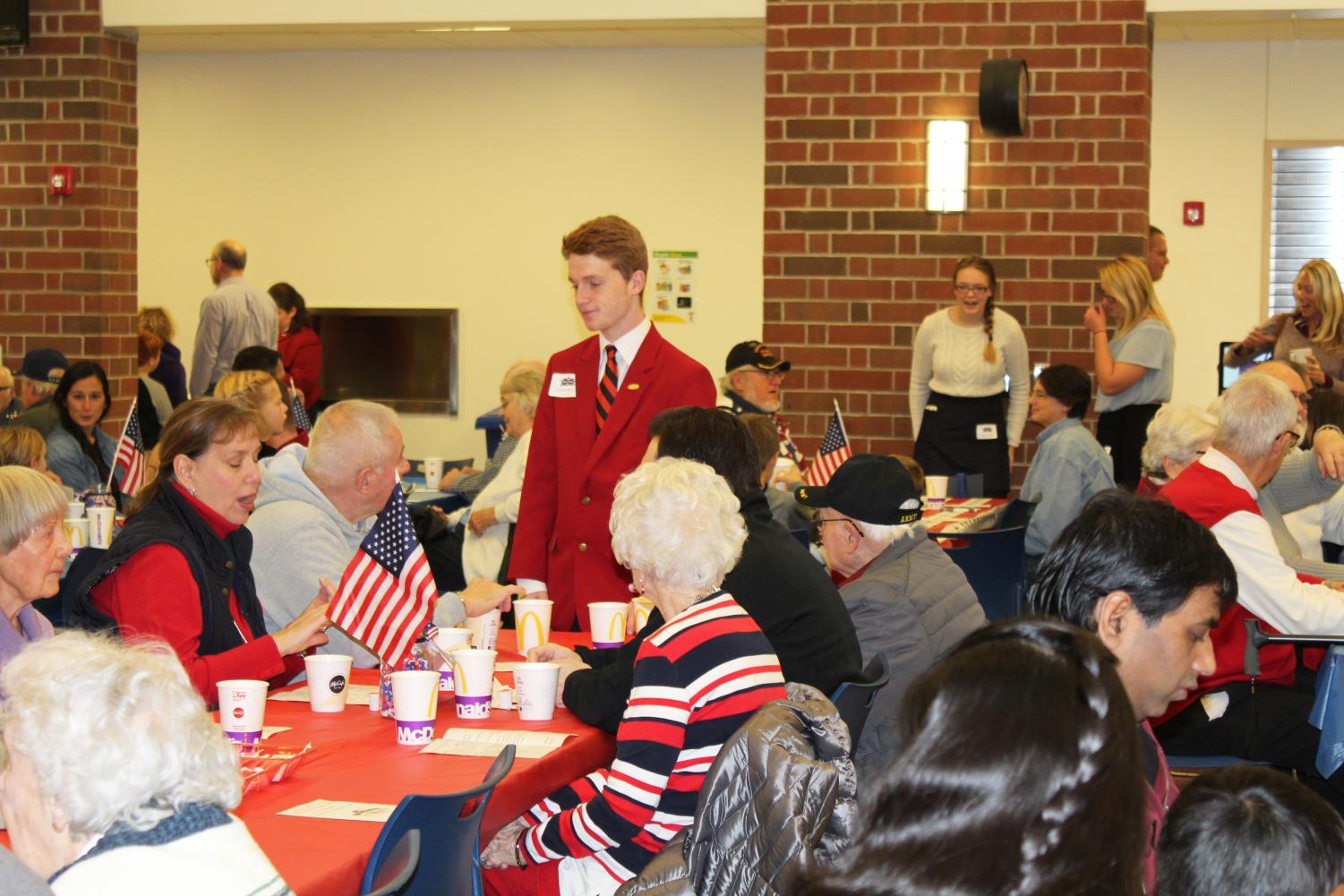 The reusable signs were bought with a donation from the Butler Rural Electric Cooperative Inc., Gregory said.
"We're definitely upset that we can't have our veteran's breakfast as we did in previous years, but we still wanted to do something to recognize our veterans," she said. 
Talawanda High School has received the Purple Star Award from the state of Ohio in previous years recognizing its commitment to students and families connected to the U.S. military. 
"In the future, we want to work on creating a wall honoring veterans here at Talawanda High School," Gregory said. 
Gregory's husband Joe Gregory is a veteran and has attended every veteran's breakfast his wife has hosted. "The breakfast and ceremony are always very well done; you can tell they put a lot of time and effort into it," Joe Gregory said. "The students are always very respectful and I think that speaks volumes of the district and its faculty."
Joe was in the U.S. Navy from 1989 to 1995 and loves that the community takes the time to appreciate all that veterans have done. 
"It's a good lesson for the kids to stop and think about what some of the veterans have been through and done for us," he said. "There are a lot of veterans that have seen and dealt with things that most normal people can't even imagine, this country seems to be maybe as divided as ever and it's important to have a day where people can put their differences aside." 
Another veteran who attends the breakfast every year is Dennis Malone, a member of the Talawanda faculty. Malone served in the army during the Vietnam War and his son has carried on his legacy and is now a member of the military. 
Malone commented on the time servicemen and women spend away from their homes and families. "Sometimes you forget about the families of those serving," Malone said. "People don't consider how much time people lose with their families when they're serving."
As for this year's remembrance, Malone said, "It doesn't have to be a ceremony. It's just the fact that someone takes a minute to say, 'We appreciate what you did.'"
Any veteran who wants a sign for their yard can contact the local FCCLA chapter to have one delivered, Gregory said. 
For further questions on this year's Veterans Day celebration or previous year's celebrations, contact the Talawanda HS/Butler Tech FCCLA chapter through its Facebook page.