Time change is this weekend; Changes in savings time might be on the horizon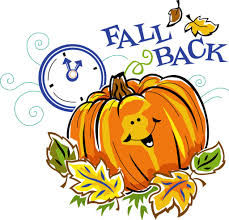 Don't forget to set your clocks back an hour at 2 a.m. Sunday, Nov. 1, which is the end of Daylight Savings Time.
Daylight Savings Time means it will be darker earlier, until everyone "springs forward," when the clocks will be turned ahead on March 14.
This past February, the Ohio Senate approved a resolution to urge U.S. Congress to enact the Sunshine Protection Act, a federal legislation that would permanently extend daylight time across the country. The effect would be having more daylight later in the day during the winter.
According to the resolution, research has shown changing the time twice a year causes an increase in fatal car accidents, workplace injuries and heart attacks.
Congress, however, is continuing to wait for spring.