Miami alum plans to shoot feature film in Oxford next summer
With its leafy beauty and small-town vibe, Oxford is in consideration for the filming location of an upcoming Indie movie, "What We Bury," written and co-produced by Miami University alum, Jeff Graham.
Oxford and Butler County were used as filming locations for certain scenes in famous movies in the past. These movies include"The Ides of March" and "Gotti." Unlike these movies,"Where We Bury" moviemakers want to shoot it solely in Oxford.
"I really hope to film in Oxford, as it has all the right elements for the story I'm trying to tell," Graham said.
Graham will host a virtual, two-hour table read of the script and informational zoom at 3 p.m. PT (6 p.m. eastern time) this Sunday, Oct. 25. To RSVP, email [email protected] before 8 p.m. PT/ 11 p.m. ET  Saturday, Oct. 24. 
Graham graduated from Miami University in 2013. He studied English education and was involved in numerous organizations, such as the Miami University Glee Club and was a founding member of two different a cappella singing groups on campus. After graduation, Graham moved to Los Angeles in 2014 and has lived there ever since. He is now working as a producer of Maria Menounous' show, "Better Together."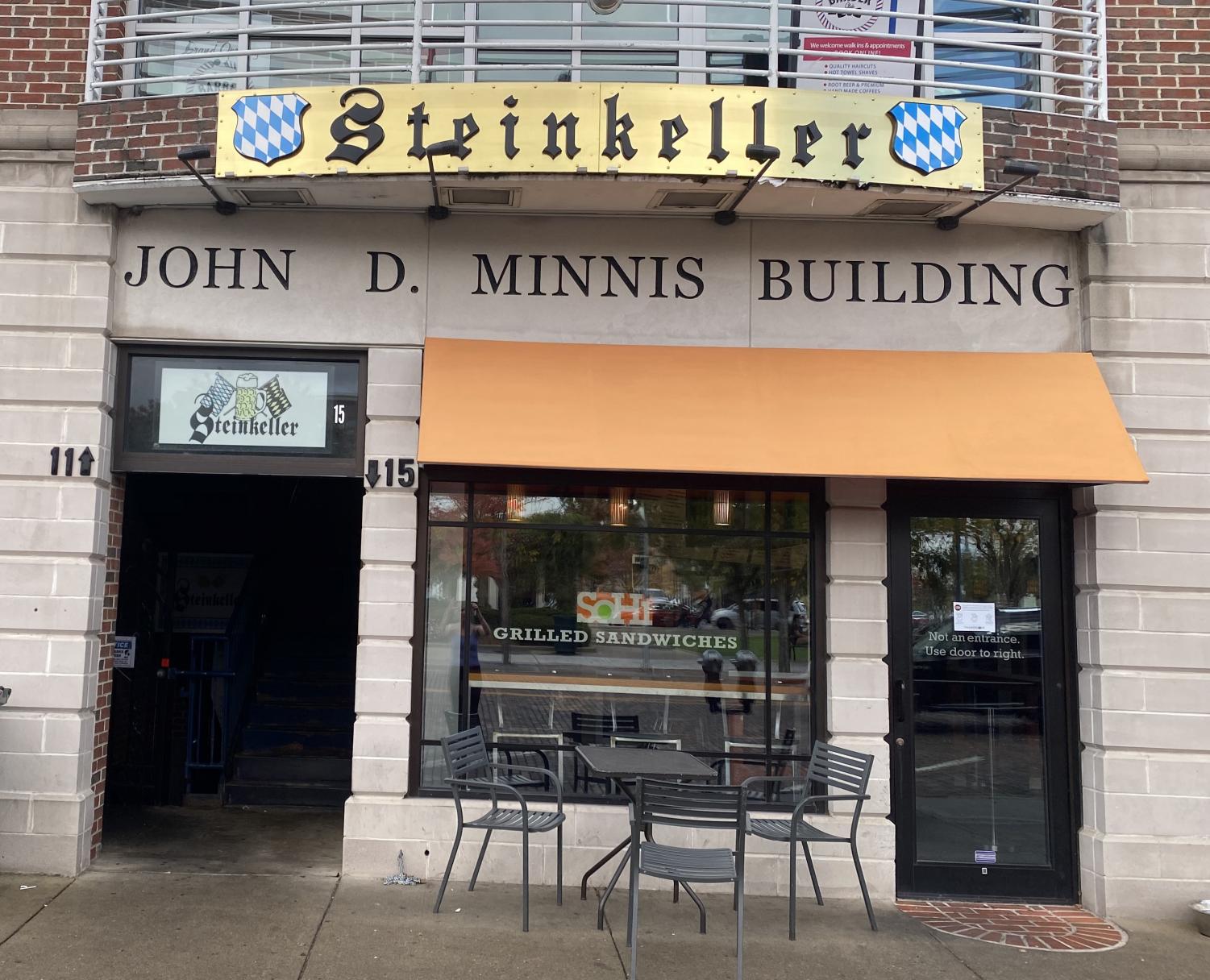 In his spare time, however, Graham's passion lies in writing, which he works on in tangential spaces. 
"It's hard to get movies made, but it's my ultimate goal to make it as a filmmaker," he said.
Now on the cusp of his first feature film, Graham hopes to begin and finish filming over the course of a few weeks in the summer of 2021.
While the logistics and confirmation of the filming location are not quite official, Graham remains positive about shooting in Oxford and Miami University.
 Alongside him in this decision is co-producer, Laura Catherine Palmer — also a Miami alum.  Palmer graduated from Miami with a degree in marketing from the Farmer School of Business and has since worked in television as the human interest segment producer at "Jimmy Kimmel Live."
"I work to produce segments that aren't conventional. That's what drew me into this particular project," Palmer said.
According to Palmer, the movie script is incredibly authentic and will appeal to a diverse audience, especially during a time like this, amid the COVID-19 pandemic.
Graham finished the first draft of the script back in 2018 and has since then been on the hunt for the perfect location. Consisting of about 100 pages, and projected to run about an hour-and-a-half-long, Graham wrote the script on a micro-budget.
Local sites seem to fit the script
After searching in vain for the perfect spot to film in L.A., Graham's thoughts returned to the town of his alma mater. With its vast woods —including Hueston Woods — coffee shops, and bars, he said Oxford is the perfect selection to match the tone of the script. 
"When I re-read the script, I pictured the characters at Kofenya or Steinkeller. Depending on how the casting goes and the age group we narrow down, I would even love to shoot on-campus," Graham said.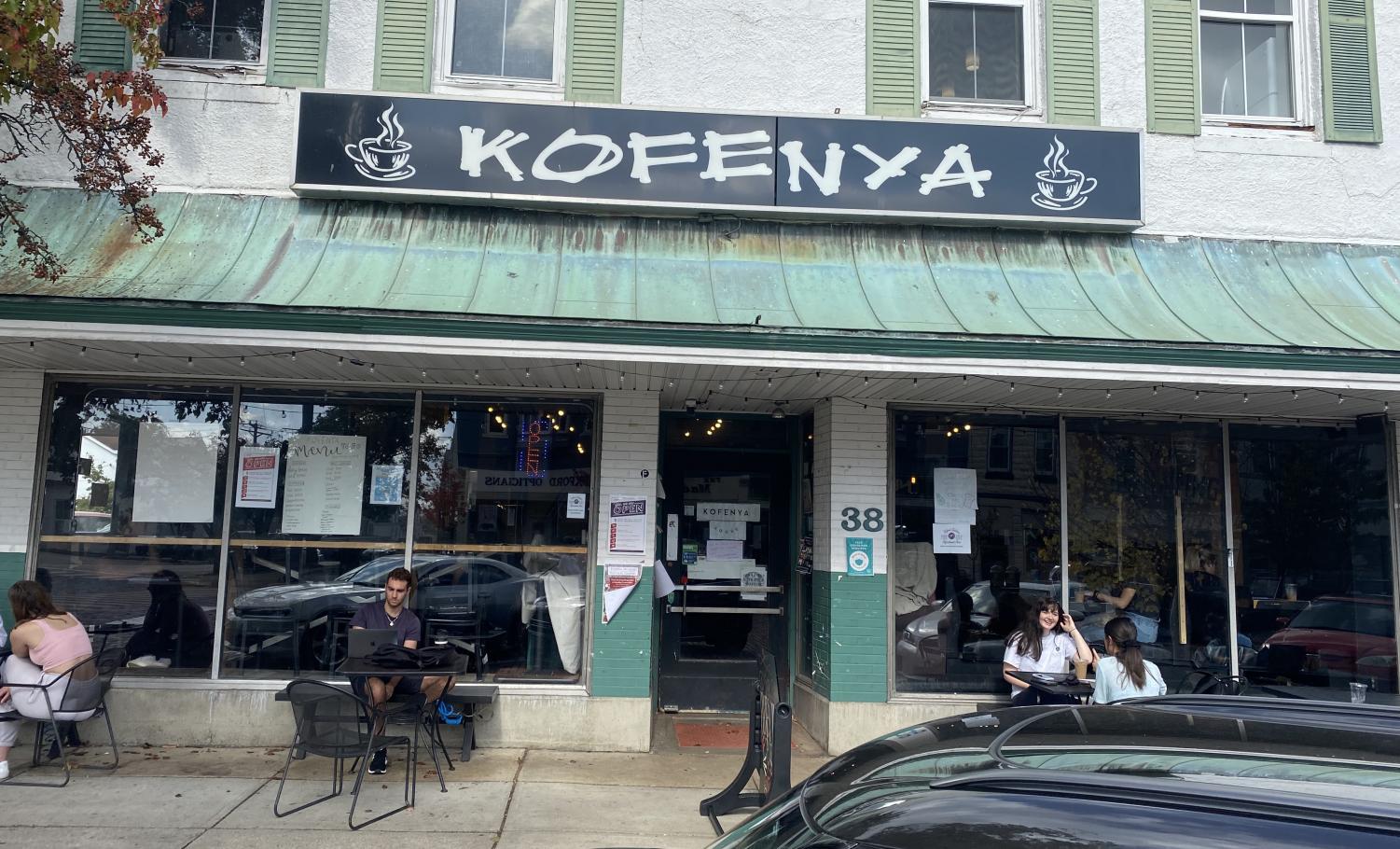 While formal auditions for roles have not yet been set, Graham does have a few actors and actresses in mind for the film. 
In mind to fill one of the roles is Graham's friend, former colleague on numerous projects, and Miami alum Sheldon White. He graduated with a degree in marketing and a minor in theater. White met Graham in an a cappella group while at Miami. 
Nowadays, White is an actor and writer in Los Angeles, having appeared in  "Never Have I Ever," "Splitting Up Together" and "All Rise." White said he is incredibly excited for Graham's upcoming film, hoping to help out in any way he can.
"We are still figuring out my role, as auditions have not been held yet. I would love to be an actor in the film or assist in production," White said.
Described as a low-budget, coming-of-age comedy/drama, the proposed film centers around a tight-knit group of six young adults who have recently lost Lola, one of their closest friends. The friends must uncover clues about Lola's death, while simultaneously dealing with their own grief. On their annual camping trip, relationships are tested and grow, as the characters attempt to repair not only their own friendships but, cope with their individual feelings and their families as they grieve the loss.
"The script really blows up when they finally learn what happened to Lola. It's almost like the updated, millennial version of the 80's classic, 'The Big Chill,' " said Graham.
While there are some components of mystery to the film, it's really about discovering the heartbreak of adulthood, according to Graham.
"We are existing in a time where it's become harder and harder to trade stories with people. I truly believe this film will appeal to a wide audience because it does encompass this aspect," said Palmer.
 Oxford and Miami University alike have an inherent warmth that draws people in, making it the perfect location for the film, said Palmer.
Another huge aspect of this feature film is Graham and Palmer's belief that filmmaking is a collaborative effort. They said their vision is to hopefully include motivated and passionate Miami University students who are interested in filmmaking. 
"I'm a firm believer in passing the ladder down and sharing whatever knowledge I possess to the next generation," said Palmer.
Local casting around COVID restrictions
Similarly, Graham wishes to include new perspectives and looks at this film as an opportunity to do so. With ideas such as self-taped auditions being permitted and potentially using Miami University students who are interested as extras, Graham is opening up these creative opportunities.
"It's really crazy to think about. We were once students at Miami University and since then I've felt like I have learned so much in the industry and I would love to share the opportunity with current students," White said.
"It's so important to recognize and embrace other people's ideas," Graham added.
Palmer, who is also very passionate about mentorship, would love to network with Miami students and find a way to include them in this project.
Although there are no concrete plans to do so yet, the film itself is very fluid right now and open to new ideas about the inclusion of Miami University students, so long as they can do so safely amid the restrictions of COVID-19.
"That's the thing, we don't know what things will look like come this summer," Graham said.
In a time when there is not a lot of room to be had on set, Oxford is a convenient and accessible place to film. With much of the shooting outside, this will be very helpful during COVID-19.
"Filming during COVID-19 is complicated, as everyone must be tested and isolated daily. With so much money invested in projects, getting sick isn't an option," White said. 
In the process of getting her certified COVID-19 compliance officer certification, Palmer will be a huge asset on-set in making sure all of the rules and regulations are being correctly followed.
Nonetheless, Graham and Palmer are hopeful and excited to film this upcoming summer.
"Miami University helped me develop creatively and really shaped my career during my time there. Some of my best memories were made in Oxford, which makes the potential to film there that much more special for me," said Graham.