Art teachers navigate online learning during the pandemic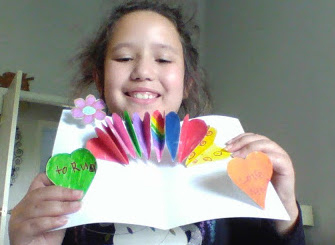 Art hasn't changed, but amid the COVID-19 pandemic, the ways in which it is taught and viewed in school have.
Art teachers across the Talawanda School District–which has three elementary schools, a middle school and a high school–have collaborated to create virtual classes and content to offer positive feedback for their students.
The Talawanda Board of Education has decided to give students either the option to return to in-person instruction on Oct. 20, or to continue taking classes virtually. With the prospect of having some students in classrooms and others online, special subjects such as art classes must continue to transition to adapt to students' decisions.
Elementary Schools: Bogan, Marshall, and Kramer
"Since we have been 100 percent virtual since the beginning of the school year, we provided each student with a device to make this transition possible," said Marie Kline, Bogan Elementary's art teacher.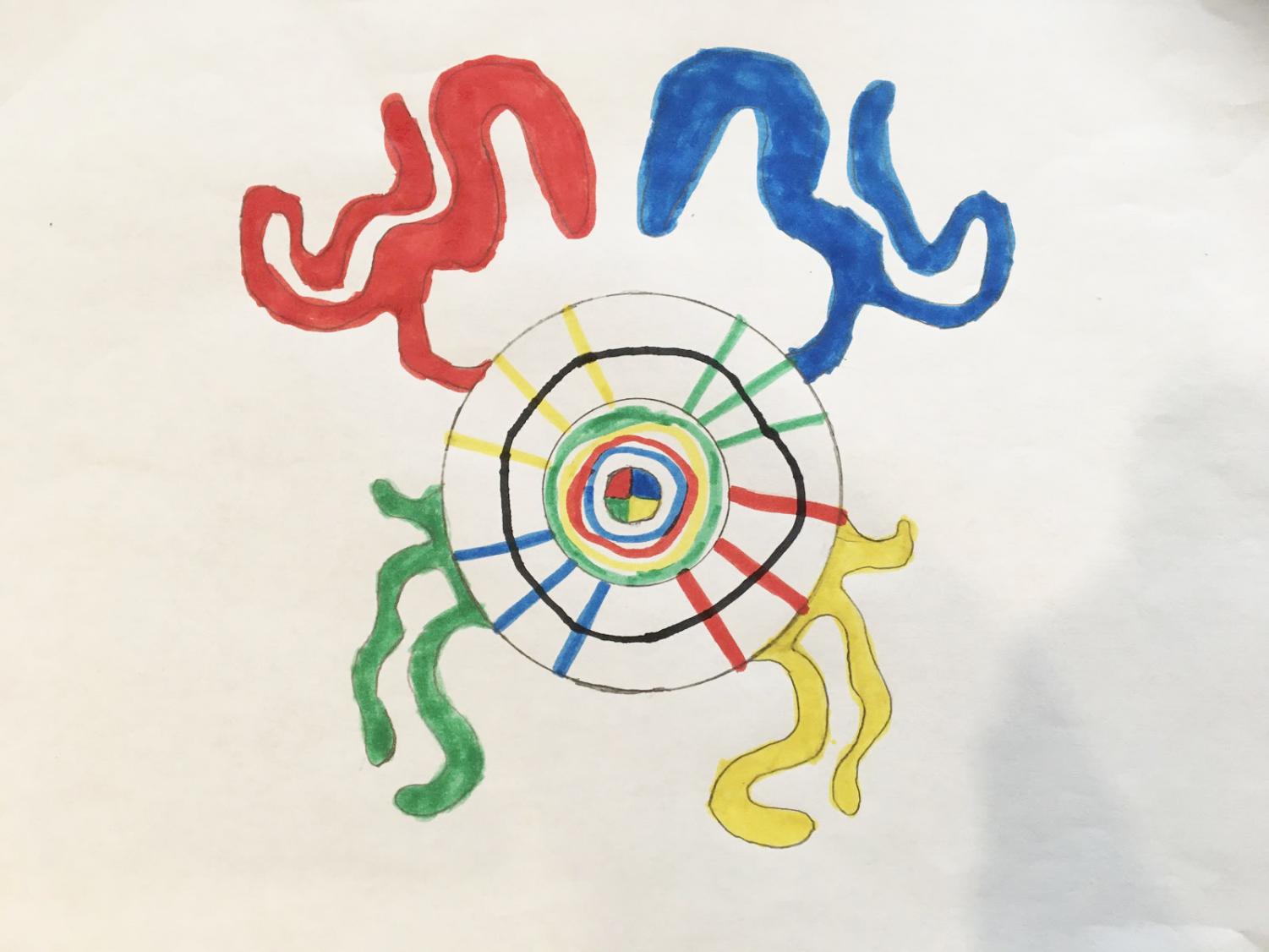 Students between second and fifth grade were given chrome books, while kindergarten and first graders received iPads. They are using applications such as Seesaw, which is a student-maintained digital portfolio. With features such as draw + record, collage and video, it allows teachers to view their students' work and give feedback. It also allows students to engage with each other's work.
"We had just found our rhythm for virtual class, but there is always room to adapt to the next change," said Kline.
Before COVID-19, Talawanda elementary schools' art classes lasted for an hour. This has been cut in half for their virtual sessions, which occur once a week. 
"It's all about working together. At Bogan Elementary, the P.E., as well as music teachers, have been participating in the Zoom class with me, to help facilitate art class which has been very successful," Kline said. Kline has also been helping facilitate online P.E. and music classes.
With all of the students online, the extra help has been welcomed. Kline said she has condensed her lessons to keep her students engaged.
With projects such as home-made playdough, photography and drawing, students have generally responded well to online art class. 
Step-by-step instructions are provided with videos made by the art teachers in advance. A list of supplies needed for the weekly class is sent out to parents so their children can be prepared.
Most of the materials are traditional art supplies, such as crayons, colored pencil, paper, glue, etc. Teachers have been delivering supplies for students who need them, and there is a bin at the appropriate school for pick-up.
"It feels like we aren't just teaching them visual art skills, but technology now too," Kline said. "It has been an interesting and humbling experience."
Learning to use applications such as Seesaw has been a process for both students and teachers. Teaching their students where to find video links, take photos of their work, submit them and draw on virtual apps has been a new challenge for teachers.
A high percentage of Talawanda families have indicated their children will be returning to face-to-face classes Oct. 20, which will shake up how electives such as art classes are being taught. 
According to Marshall Elementary teacher Samantha French, one of the reasons virtual classes have been so difficult is the lack of materials students have readily available.
French has been with Marshall Elementary for three years, and she is very grateful for the support among elementary art teachers during a time when innovation and creativity is so needed.
"I work with a wonderful group of art teachers and the elementary art teachers have worked together as a supportive team to create in-depth, online classes to cater to our buildings' and students' needs," said French. 
French was able to positively utilize elements of technology that have become prevalent in online art class.
"In turn, I've grown tremendously as an educator by embracing new material ideas and using technology as a tool to not only communicate lessons, but to also create art," said French.
During live Zoom sessions, students create art with the instruction of their teacher, guiding videos and the presence of their peers.
"We covered an entire lesson on photography, and as a result, our artists captured some of the most thoughtful and breathtaking photos," said French.
 Some of these photos are now framed and soon will be on display at the Oxford Community Arts Center (OCAC) until Nov. 6.
According to French, the OCAC sent out a call for photography artists for an upcoming exhibition, and she wanted to give her students an even wider platform to display their hard work.
"My students' resilience is profound and inspiring to me," said French.
Along with the photography lesson, students at Marshall have covered drawing, sculpture, artist studies, nature art and comic books so far this year.
Despite the success of virtual art class, both French and her students miss the hustle and bustle of a colorful elementary classroom. With the in-person class option looming, her hope is to return to the classroom. 
At Kramer, the largest of the district's elementary schools, about 80 percent of students are expected to return to in-person classes. In terms of continued virtual art classes, the plan for those students who decide to remain remote is for art teachers from Bogan and Marshall Elementary schools to continue offering virtual classes.
"While it was a tough transition to online art classes, everything has gone amazingly well considering the circumstance," said Elsie McWilliams, an art teacher at Kramer for the past six years. 
This school year, McWilliams received two grants to provide her students with art supplies for their virtual sessions and has been delivering these accordingly. These materials include colored and plain paper, paints and drawing materials. 
"One of our lessons has been painting, and the students have been working on color mixing to create animals, cars and castles," McWilliams said. 
For those students that have a particular interest in art, McWilliams started a virtual art club, which she said has been quite successful and offers another way to engage students virtually. The club has about 10 students.
On the other hand, some students struggle to keep their focus with the online platform.
According to McWilliams, the challenge for art teachers online mostly stems from utilizing the technology in a way that students can understand, but also in providing assistance and giving feedback.
"Parents have been so invested and appreciative of our efforts as we have been in this together," McWilliams said. The rapport between students, teachers and parents alike during this time has been great.
Talawanda Middle School
At Talawanda Middle School, digital technology has been a large component of making art through virtual classes. 
All virtual art classes are electives, with students divided among two sections. Before COVID-19, digital art was a required class at the middle school, so art teacher Gary Robertson was no stranger to technology when class went virtual. Robertson has been teaching at the school for the past 11 years.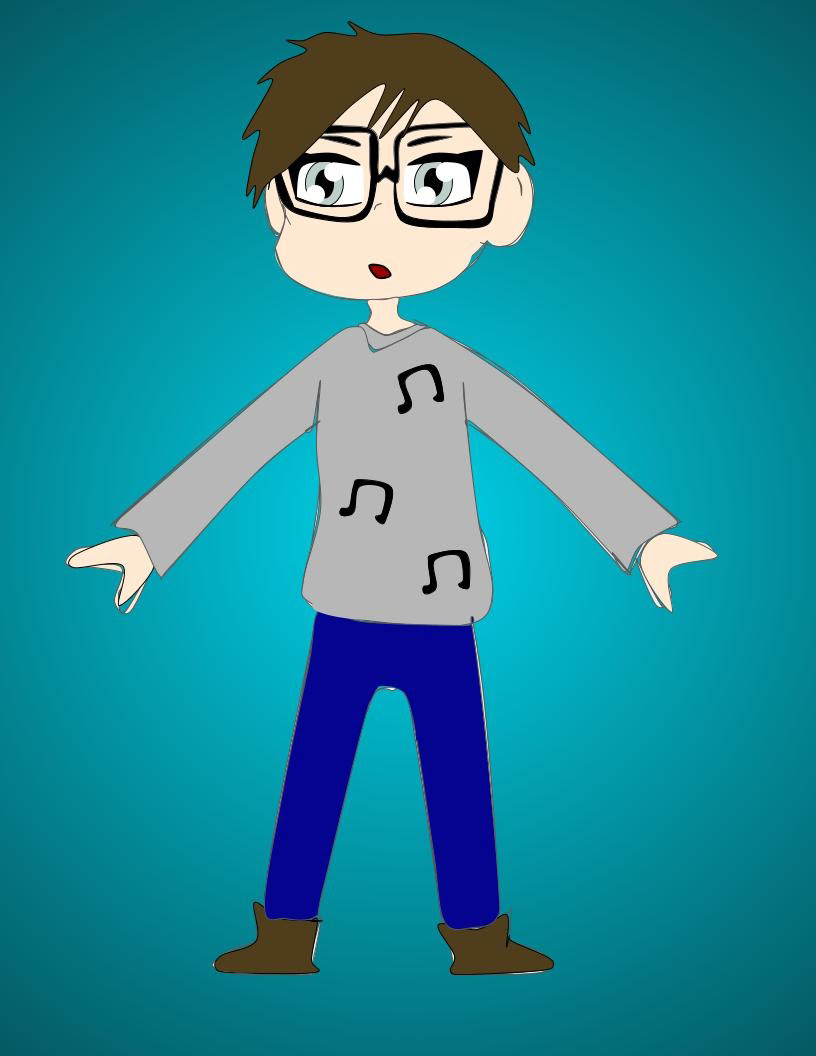 "I've been simplifying things down through step-by-step instructions so students are able to do their work more independently," said Robertson.
Robertson's sections each meet twice a week, and have been focusing their efforts on designing their own postage stamps, self-portraits and research for other digitally-based projects. These "digital-based" projects have included using applications to draw on their devices. Students have, in response, been able to create very accurate self-portraits while simultaneously learning new technology skills.
Come winter and spring, Robertson will be reverting back to teaching his other offered class, traditional art, including painting, clay and sculpture work.
"It's been a creative opportunity, especially for the kids who have been able to fully engage," said Robertson.
Talawanda High School
Teachers said it has been more difficult to engage the older students at Talawanda High School in virtual art classes. 
"I've really been focusing on teaching my students to use technological tools and problem-solving skills," said Jim McWilliams, one of two art teachers at the school. 
Working with grades nine through 12, McWilliams has seen issues in student participation via virtual class, and said it is hard to get to know students through the screen.
"Gestures and emotions are a huge way to garner feedback among students, and this has been very hard via Zoom class," McWilliams said. This goes for students as well, as they have struggled with both attentiveness and viewing what McWilliams is doing on Zoom. 
Despite this challenge, McWilliams has worked hard to utilize technology to assist students, get them the art supplies they need and support them in their artistic development. 
McWilliams specializes in stained glass, ceramics and jewelry making, which is not an option for online classes. With the return to in-person classes coming up, he hopes these arts will become part of his classes again. 
"Things are constantly changing," McWilliams said. "What's important is that students and teachers alike have been able to think on their feet and do the best they can to continue promoting creativity, whether online or in-person."