Candidates for state and local offices meet in an online forum
Candidates running for state and local office in Butler County in the upcoming November election introduced themselves and highlighted their issues and concerns in a virtual Forum Tuesday, Oct. 13.
The event was co-hosted by Jennifer Fisher, co-president of the League of Women's Voters in Oxford, John Forren, executive director of the Menard Family Center for Democracy at Miami University, and Michael Pitman, reporter for the Butler County Journal-News. 
All candidates — other than judicial candidates and those running for president and vice president — who are either on the ballot in Butler County or certified as write-in candidates, were invited to participate in the Forum.
A total of 10 candidates attended: Vanessa Enoch, Isaac Reed, Nancy Nix, Kathy Wyenandt, George Lang, Morgan Showen, Chuck Horn, Michelle Novak, Thomas Hall and Michael Gmoser.
The format was not a debate, but rather a series of individual conversations between the candidates and the moderators during which each candidate could speak about their backgrounds, their reasons for running, their goals if elected and their views on various issues. Each candidate was allotted approximately 10 minutes to speak.
Ohio 8th Congressional District
Vanessa Enoch (D) and Isaac Reed (Independent, write-in) attended the event and are running against the incumbent congressman, Warren Davidson (R), who did not attend the Forum.
Enoch, a West Chester resident for nearly 18 years, said she thinks the people in the district have not received adequate time or attention from Davidson.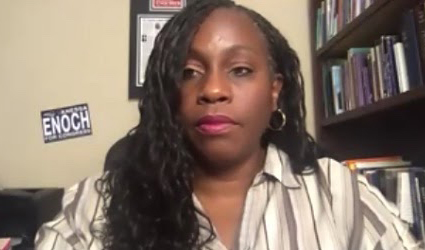 "[Davidson] has been very one-sided and has not listened to the needs of the residents of the District," Enoch said. 
Enoch ran against Davidson in the general election in 2018 for the same seat, and garnered only 33 percent of the vote.
If elected, she said she plans on prioritizing the preservation and expansion of the current healthcare system, economic development initiatives and Social Security system.
Enoch said prices are outpacing wage rates. However, her claim is not accurate. 
When looking at the CPI-U-RS and the average weekly earnings of private-sector production and nonsupervisory employees, which are economic measurements adjusted for inflation, wages have generally increased in the long run and have risen faster than inflation. 
Enoch proposed looking into a "Medicare For All" plan and said that by tackling mass incarceration, revising the current immigration system and increasing taxes on the wealthy, the state would be able to come up with the funds to pay for such a program.
Congressman Davidson supported the Tax Cuts and Jobs Act, which benefited the upper-class, but failed to boost workers' wages or deliver broad prosperity for low-income communities and communities of color.
"I know how to manage a budget," Enoch said. "I will work with my colleagues across the aisle to ensure that the best ideas emerge and that we can collaborate and come up with something."
Reed, a former pastor and current freight broker, said he used to identify as a Democrat, but is now a true independent.
If elected, he said he plans to introduce a bill that would mandate term limits for those in Congress and the Supreme Court.
"We have congressional members who have sat in the House and in the Senate for 20 and 30 years," Reed said. "You cannot tell me they grew with their district at any point. They made their district grow around them."
Reed also said he plans to revise the current Social Security plan, to make it easier for older people to work, and decrease U.S. prescription drug costs.
He is a proponent of the Affordable Care Act, but would like to see revisions made to the existing law.
Butler County Treasurer
Nancy Nix is running unopposed in the upcoming election and has been the Butler County Treasurer for 13 years.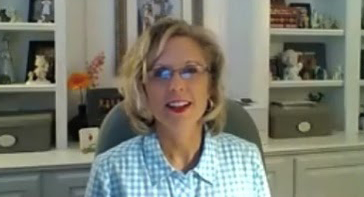 As the Treasurer, Nix and her office oversee all funds and investment matters for the county.
Since taking on the role in 2007, she has cut over half of her staff and reduced the annual operating budget to spending levels below year 2004. She also said that her office has seen the lowest delinquency rate in 15 years.
"We look very closely with the prosecutor's office to get people to pay, however, we do not throw people out of their homes unnecessarily," Nix said. "We try to work with every tax payer to the extent possible to keep them in their homes and keep them current on their taxes."
Ohio State Senate District 4
Kathy Wyenandt (D) and George Lang (R), candidates running in the Ohio State Senate District 4 race, both attended the forum and expanded upon issues such as education and deregulation. Kent Keller, the independent write-in candidate, did not attend.
Wyenandt currently serves on the board at the Southwest Ohio Regional Transit Authority (SORTA) and the Parent District Council for the Lakota School District.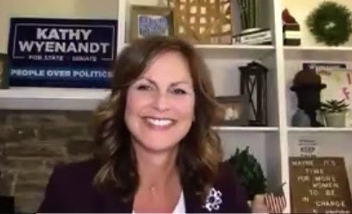 The current state school funding system, which was deemed unconstitutional by the Ohio Supreme Court for favoring rich districts over the poor over 20 years ago, is at the core of Wyenandt's campaign.
"[The Ohio school funding model] over relies on property taxes, and it's a challenge for homeowners and school districts, and we need to change it at the state level," Wyenandt said.
Wyenandt said she supports Ohio House Bill 305 in a recent debate but would like to see revisions made to the original bill that would diversify funding away from property taxes.
Ohio House Bill 305, which determines the base cost for educating students, proposes direct funding of charter schools and increases funding for economically disadvantaged students, has been tied up in the House Finance Committee for almost a year.
If elected, Wyenandt said she will work to get the COVID-19 pandemic under control, provide access to affordable healthcare while codifying some of the ACA's mandates and end corruption in Columbus.
"We're living through a pandemic, facing a tough economy, and our state government is mired in an ongoing culture of corruption, and we need leaders who are ethical and will work for the things we care about," Wyenandt said.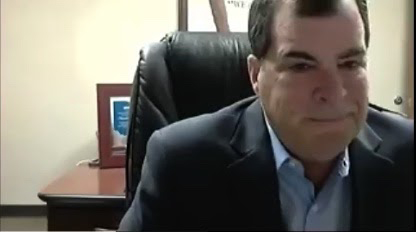 In 2018, Wyenandt ran against Lang in the general election for the Ohio House of Representatives District 52 and lost. 
Lang, a former West Chester Township Trustee, said he will prioritize making Ohio a "business-friendly" state by reforming tax policies as well as reducing the cost and complexity of government. 
Ohio State House District 53
Thomas Hall (R) and Michelle Novak (D), candidates running in the Ohio State Senate District 4 race, both attended the forum and outlined their goals and backgrounds.
Hall is running because he thinks he can offer a fresh, new voice in Columbus and provide for the community he grew up in.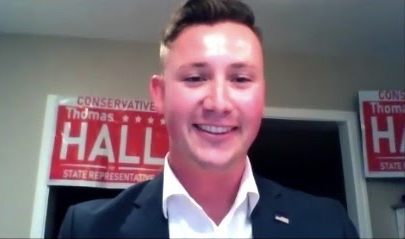 After speaking with local business owners who are feeling the effects of the pandemic, Hall aims to lift the "unnecessary" [COVID-19] restrictions to help uplift the Ohio economy.
Hall identifies as a christian conservative, and said he hopes to see Roe v. Wade overturned in his lifetime.
Hall described how his father, a school resource officer, was responsible for chasing the 14-year-old shooter out of Madison High School in 2016.  He said that he will prioritize protecting residents' second amendment right to keep and bear arms and is supportive of giving teachers the option to conceal carry. 
"I have the backing of so many organizations from all across Ohio that believe in me and my candidacy for this race to best represent the values of this district," Hall said. "Every community in this district matters, and with me, every community will have a voice at the table in Columbus."
Hall's opponent, Michelle Novak, a Miamisburg native and Wright State University graduate, said she decided to run after feeling like state education policies were failing to provide for students as she served on the Middletown School Board of Education.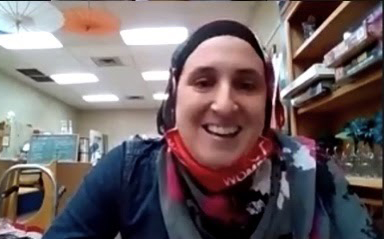 If elected, she said she will prioritize education and healthcare, because their deficiency leads to poverty, drug addiction and other societal problems that are interrelated.
"I want to build in new economic policies that are going to help support rebuilding our middle class," Novak said. "People should vote for me because I've been involved in this community for a really long time, and have shown through my record on the school board that I know how to set goals and bring progress to our community."
Butler County Prosecutor 
Mike Gmoser is running unopposed in the upcoming election and has been the Butler County Prosecutor for more than a decade.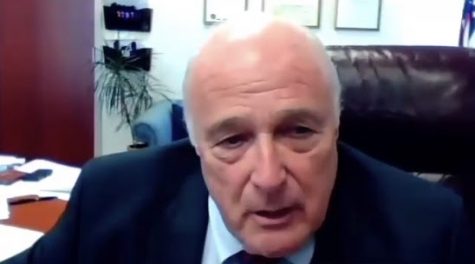 Gmoser said he is most proud of the Crimes Against the Elderly Task Force he created in 2011, and enjoys being able to serve the public of Butler County.
He also made a point to highlight the significance of the opioid epidemic and how it affects the justice system.
"Eighty-five percent of every case that I handle has some element of drug abuse," Gmoser said. "We have to continue to keep the interest in the public to quell that need in society for these drugs. The jails should not be drug hospitals."
According to the Human Rights Watch, every 25 seconds, someone in America is arrested for drug possession.