Oxford Free Clinic reopens to serve community amid pandemic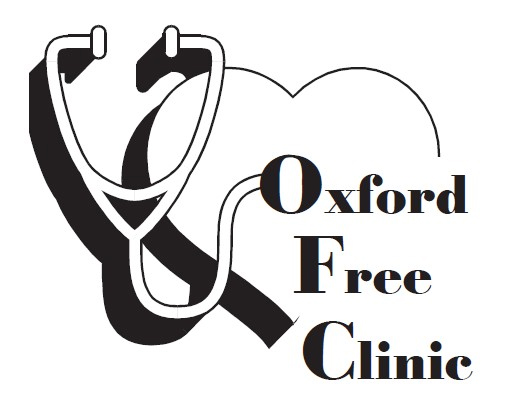 Hindered by the COVID-19 shutdown for several months, the Oxford Free Clinic is now open for general clinics and a women's clinic, two Wednesdays out of the month. 
The clinic is a non-profit organization that removes financial barriers to provide adequate healthcare for the lower-income community. It operates out of two locations: McCullough Hyde TriHealth Hospital and the First United Presbyterian Church on College Corner. 
Before the COVID-19 outbreak in March, the clinic was offering two general clinics a month, and one clinic specifically dedicated to women's health. The clinic closed April through June, but reopened general clinics in July by appointment only. 
The clinics are held at the church to allow for more distancing between patrons, but the women's clinic will reopen this month at the McCullough-Hyde location.
Clinic Executive Director Marilyn Sasser many tasks includes making appointments and writing grants. She is the only paid staff member and works part-time. The clinic has about 40 volunteers. 
"You'll hear a lot from people who work for non-profits," Sasser said. "They do a little bit of everything."
Since the reopening, the clinic has been slow. Sasser said people are afraid to reenter the healthcare setting. The clinic does not provide COVID-19 testing. 
"If people think they're positive, you don't want them in the clinic with people who are health-wise, vulnerable," Sasser said. "Most of our patients are in their 50s, 60s, with chronic diseases. They are at risk."
The clinic is funded by community members, churches, and civic organizations in the area. Some of its main funding comes from: the City of Oxford, McCullough Hyde/TriHealth Hospital (and trust), CareSource, Charitable Healthcare Network, Butler County United Way, Molyneaux Foundation, Hamilton Community Foundation and MEDLIFE. 
"We live in a very generous community," Sasser said. "People step up. That money goes straight to direct services that we provide for patients."
Throughout the pandemic, the clinic was able to maintain funding to cover medical costs, but donations are always needed. Sasser said costs have increased to provide personal protective equipment and sanitation supplies now that the clinic has been reopened. 
Outside of the university, Sasser said there's a real need for this clinic in the community. It serves not only the Oxford area, but several counties in Indiana, servicing more than 300 patients a year, she said.
"There's this side of Oxford that people have a hard time understanding, that there's a real problem with poverty," Sasser said. 
Though the organization is community-based, it does have a Miami student on the board of directors through MEDLIFE. This organization not only supports the clinic financially, but provides student volunteers. 
Shannon Ryan, vice president of community engagement at MEDLIFE, is an active volunteer for the clinic. Through her position, she fosters relationships with local Oxford organizations. 
"There is a huge need outside of what students normally see," Ryan said. "One statistic I use at MEDLIFE meetings is, 46 percent of the Oxford community is below the poverty line."
The clinic serves patients 18 and over, who typically have chronic health conditions such as diabetes and hypertension. Patients apply for financial assistance to get proper coverage from the clinic. The clinic covers medication costs for long-term illnesses.  
"It's one thing to diagnose somebody with diabetes, but insulin is over $1,000 a month," Sasser said. "We try to remove any sort of financial barriers so they can get the healthcare that they deserve."
Sharon Klein, a clinical coordinator and a founding member of the clinic, said providing financial assistance for medications is what makes the clinic unique.
"We've had people tell us they had the choice to pay for medication or pay for food," Klein said. "Because of the clinic, they don't have to make that decision."
The clinic started in 2006, when a group of people brought up the concern that many community members were using the hospital emergency room for primary health care. It was originally set up in a College Corner school,  but has since expanded. 
"It's been very rewarding to see it take off from a dream of somebody's into fruition and seeing the impact we've made on the patients that we serve," Klein said. 
Accessible healthcare is a passion of Sasser's and others who volunteer at the clinic. 
"Healthcare is not a privilege," Sasser said. "It is a right for people. They deserve quality healthcare."
Tammy Pearson, College Corner resident, has been a patient at the clinic for almost two years. 
She works at O'Reilly Auto Parts in Oxford but is uninsured. 
When Pearson needed to see a doctor, she called the hospital to find a free clinic resource. She was referred to Sasser and set up an appointment. Since she found it, she has recommended it to others in the community. 
"I have recommended five or six different people to the free clinic," Pearson said. "They didn't have any insurance, like me." 
She said the clinic has made a big difference in her life. 
"Beforehand, I wasn't able to get my medications or anything," Pearson said. "I didn't have coverage, and I couldn't afford the doctor. They've made my life a whole lot better than it used to be." 
The staff are always attentive to Pearson's needs and questions. 
"I love the staff at the free clinic," Pearson said. "They've very friendly… caring… and hands-on. If you have a problem, they will help you fix it."
The staff and volunteers feel the same about the patients. Sasser said they aren't just caring for patients but also learning from them. 
"I have a lot of admiration for these folks," Sasser said. "They're good folks, neighbors, friends. They've just had a rough go of it."
Student volunteers also love connecting with the patients. 
"The greatest experience has been interacting with the patients," Ryan said. "The patients are so friendly and it's great to see familiar faces. 
Aside from the healthcare, Sasser said the feeling of worth, validation, and respect they give patients is the most important. 
"I believe everyone deserves the opportunity to be healthy, to be happy…whoever you are," Sasser said. "These people all deserve to be taken care of. As a community, we are only going to be as great as the least of us."